Hey Friends! Welcome back to the blog! I'm so excited to share this brand new release from Lily Jade, the OLD ENGLISH Caroline! I've been a BIG fan of Lily Jade's Old English for years. It's by far, my favorite leather! There's so much texture and character in this leather. The more you use it, the more beautiful it becomes. It's one of the softest leathers I've personally ever seen!
Today over on my Youtube channel, I'm sharing a quick first look video of this bag and also comparing it to the vegan leather Caroline bag in camel (packing video will be coming soon). I received a ton of requests to show these two side by side. The vegan leather Caroline is available to ship now while the Old English leather Caroline is available for pre-order with an estimated ship date in June. I highly encourage you to pre-order the Old English Caroline now if you're interested because it could very well sell out! I'm not sure how limited of a release this is and if it will come back into production soon after it sells out, so better safe then sorry!
You can shop all things Lily Jade HERE, including both style Carolines or any of the other Lily Jade styles or accessories!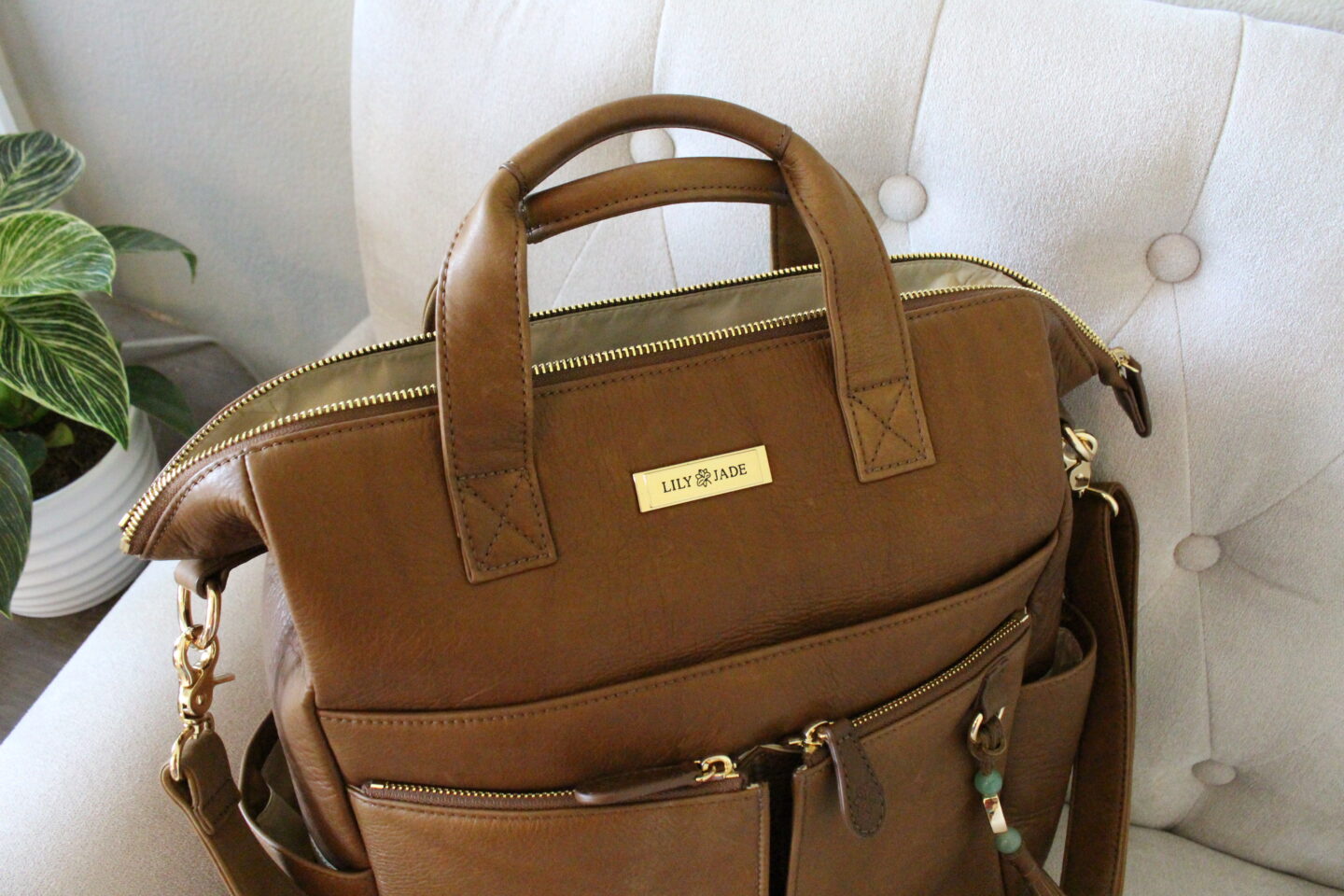 I think that does it for today's post! Looking for a link to a product mentioned today or in one of my IG/TikTok posts? Try HERE: https://gatormom.com/shop-my-favs Some links featured on this post and linked throughout my website may contain affiliate links. Thanks so much for shopping through them. I appreciate you always thinking of me! 🙂
Have the BEST day!
Ashley 🙂