Summer is here and I don't know about you but we're all feeling a bit crazy around here! My kids THRIVE on structure and schedule. They turn into little crazy monsters when they don't know what they're suppose to be doing. Not having some sort of a schedule causes them to go to bed way to late, wake up at different times, have WAY TO MUCH screen time and neglect normal routines, like reading.
I created this block summer schedule off of canva and thought I would share for those of you also struggling with the rhythm of summer.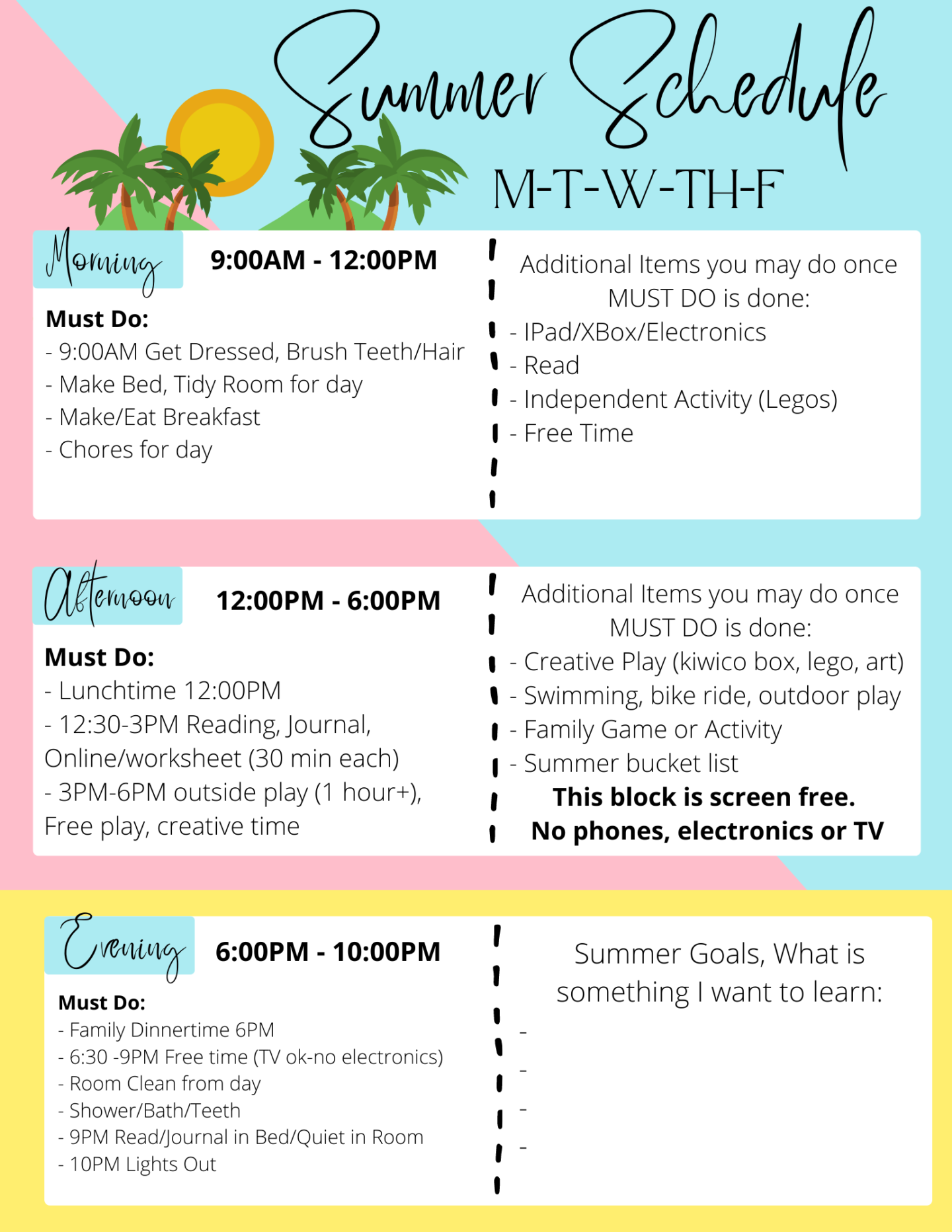 I wanted a schedule that wouldn't feel like a schedule to them…if that makes any sense at all. Just because my kids thrive on a schedule doesn't mean they want to follow one! By creating a block type schedule, it gives them structure in their day without loosing control of it. In years past I did an hour by hour schedule from morning till night and to be honest, no one liked it and it was rarely followed.
I broke this schedule into three main blocks…morning, afternoon, evening. There's a column for things that MUST BE accomplished in this block. This is so my kids have an overall idea of what they should or can be doing in this time. I went one step further and broke down the block by time to get them in the pattern of a day but the goal is to keep it simple…these are the things to do in this block. Period.
I also added a column with "additional items". This section is to avoid the common "ok Mom I did it….now what" statements. Again, I want them to have freedom in their days, after all it is summer, so this section is to give them some ideas and outline what they CAN'T do during this block. My three main goals in designing this schedule is to control screen time, make sure we have outside time and keep their brains somewhat active!
Below is a blank summer schedule so you can create one that works best for your family!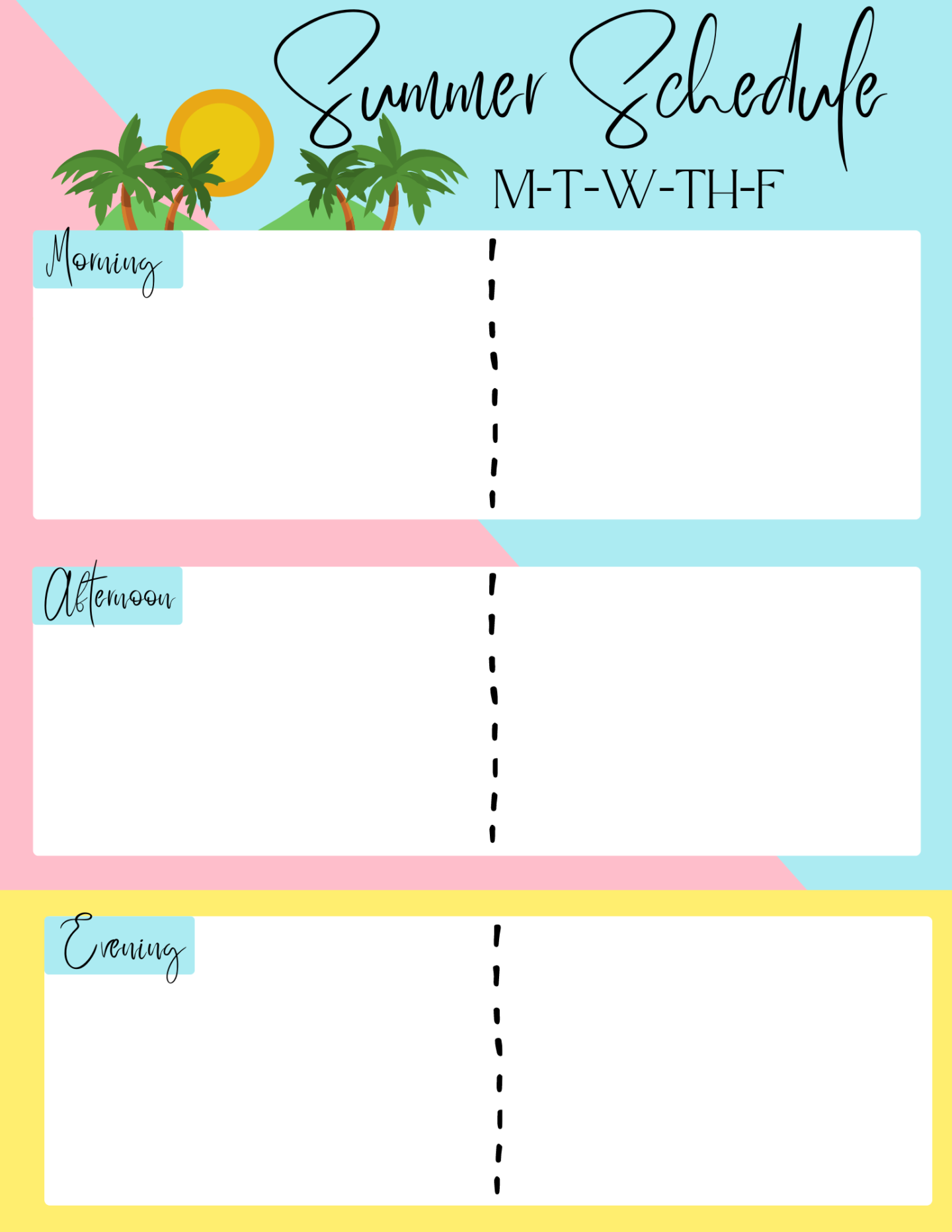 Alright, I think that does it for today's blog post! I sure do hope it was helpful 🙂 If you're looking for a link to something I've shared or a product mentioned in one of my posts or videos, try HERE. As always, if you have any questions or if I can help in anyway, feel free to reach out!
Have the BEST day!
Ashley 🙂