With our Kitchen/Home renovations coming to a close in less then a month, I've been busy designing the organization of the kitchen and the living room decor! Today I'm sharing my design vision of our living space right off of our kitchen. This room gets a lot of LOVE in our house! Since our kitchen and living area is an open concept design, it's perfect for our large family to gather. I can't wait to see it all come together and will be sure to post plenty of after pictures once complete.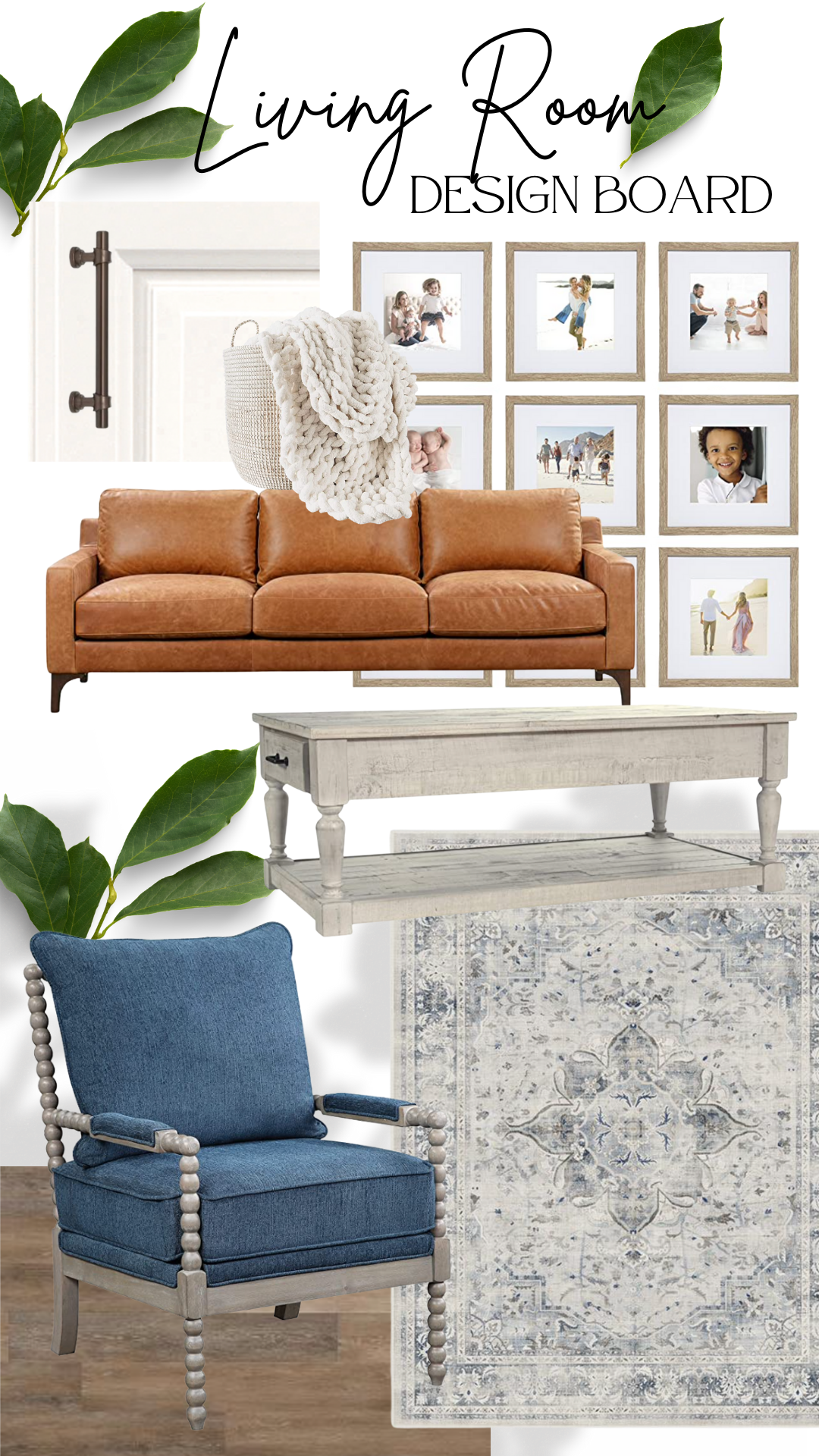 Links to items I chose for this space:
The flooring throughout our renovated spaces which include the kitchen, living, foyer and half bathroom are Tesoro Luxury Engineered Plank in the color weathered oak.
The built in cabinets in our entertainment area are made by Wellborn Cabinets in the maple finish with the color glacier white. These are the same white cabinets throughout our kitchen.
The floating shelf above our TV is also from Wellborn Cabinets. The finish is maple and the color is oatmeal. This is the same finish and color as the island and range hood in the kitchen.
Hardware on all our cabinets is from Top Knobs. The style is Bit Pull in the oil bronzed rub finish.
I think that does it for today's blog post! I hope it was helpful! As always, feel free to reach out if you have any questions or if I can help in any way. Need a link to a brand or product I've mentioned? Try HERE first!
Have the BEST day!
Ashley 🙂