I have been wanting to make a blog post like this for years so to say I'm excited would be a massive understatement! My family and I have been traveling to Anna Maria Island multiple times a year for the past 12+ years. This island has my heart! I've watched my kids grow up right before my eyes every summer on this island.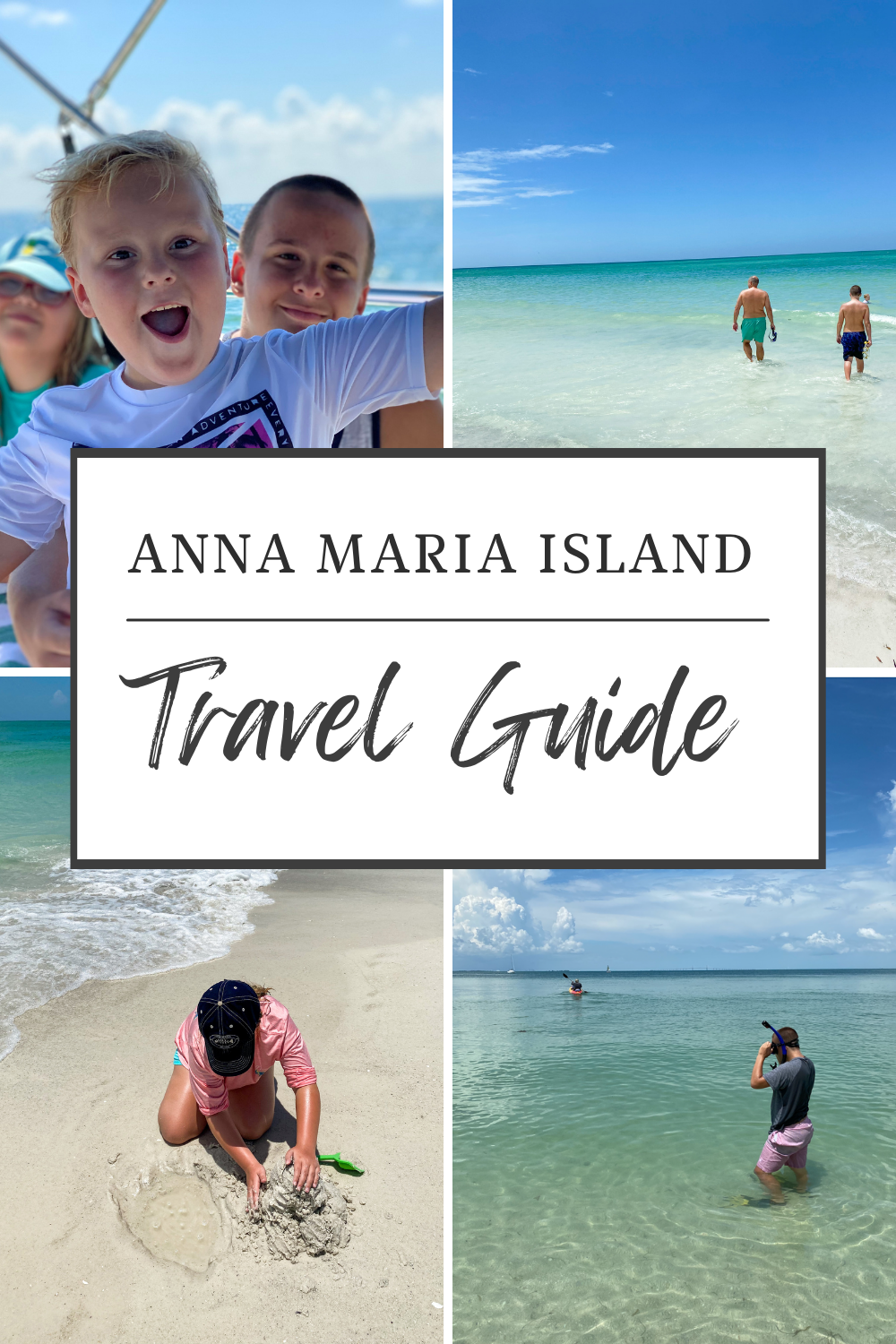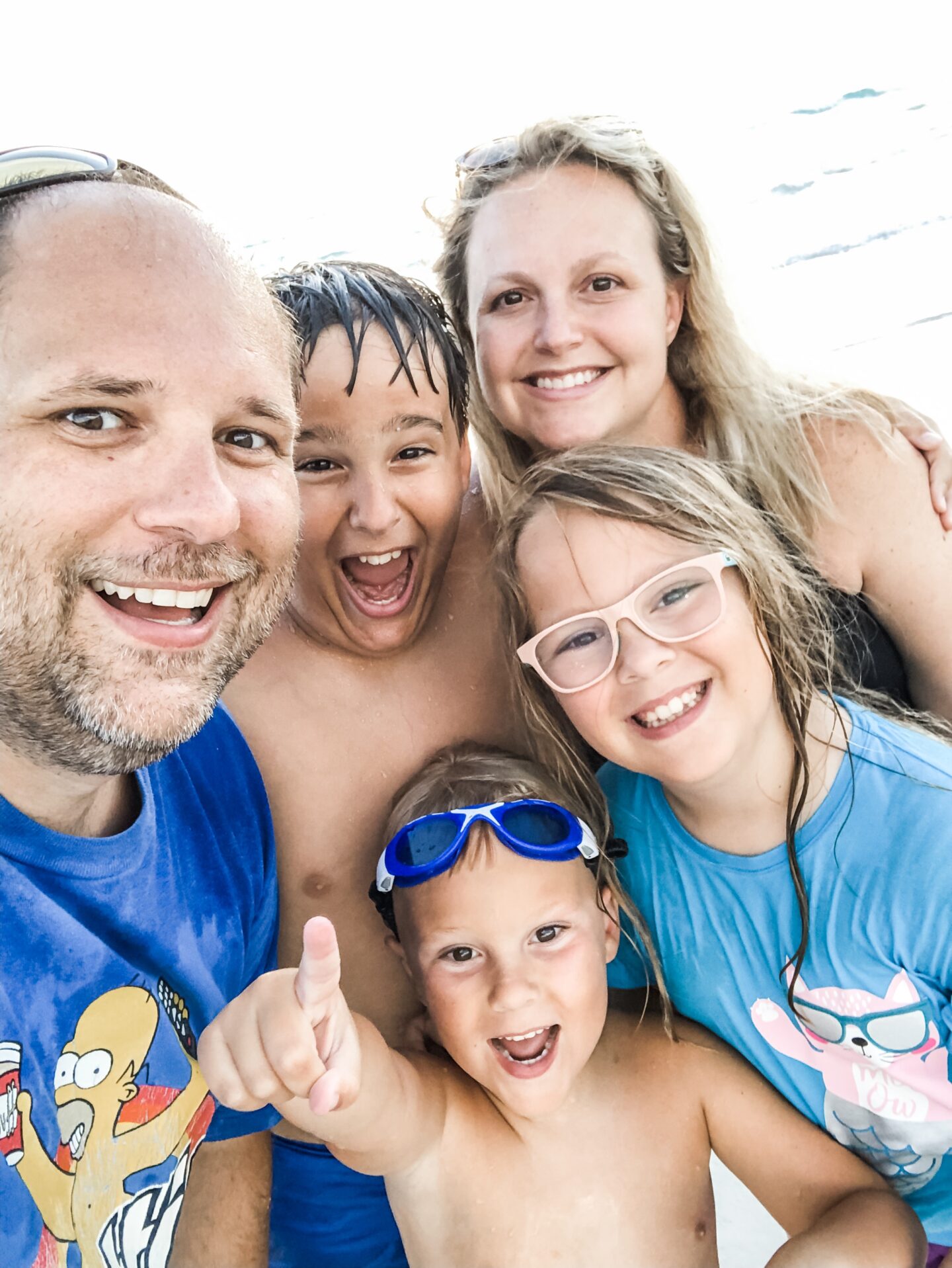 Today I'm sharing alllllll my tips and tricks when visiting this little gem of an island! All of the places or activities I mention are things we have done personally over the years and look forward to every time we visit. This blog post and YouTube video is being broken down into 5 main categories…
Where to Stay on Anna Maria Island
Anna Maria Island is primarily made up of privately owned vacation rental condos/homes. Over the years, a few resort styles properties have popped up but there aren't many! We will, 9 times out of 10, rent a home for at least a week when we visit. We are a family of 5 and most of the time travel with extended family, so renting a home just makes sense for us. We have rented through a number of rental companies which I'll list below…
Anna Maria Island Accommodations is the company we have rented from the most. We've actually rented the same exact home once or twice from them. They are known as the "Flip Flop Company" on the island. Their website is really easy to navigate and reserve homes on. They have anywhere from one bedroom condos all the way up to 10 bedroom beachfront homes. There's truly a property for anyone!
Duncan Real Estate is another great management company that we've rented from in years past.
We've also rented from Vacasa and never had any issues with the homes.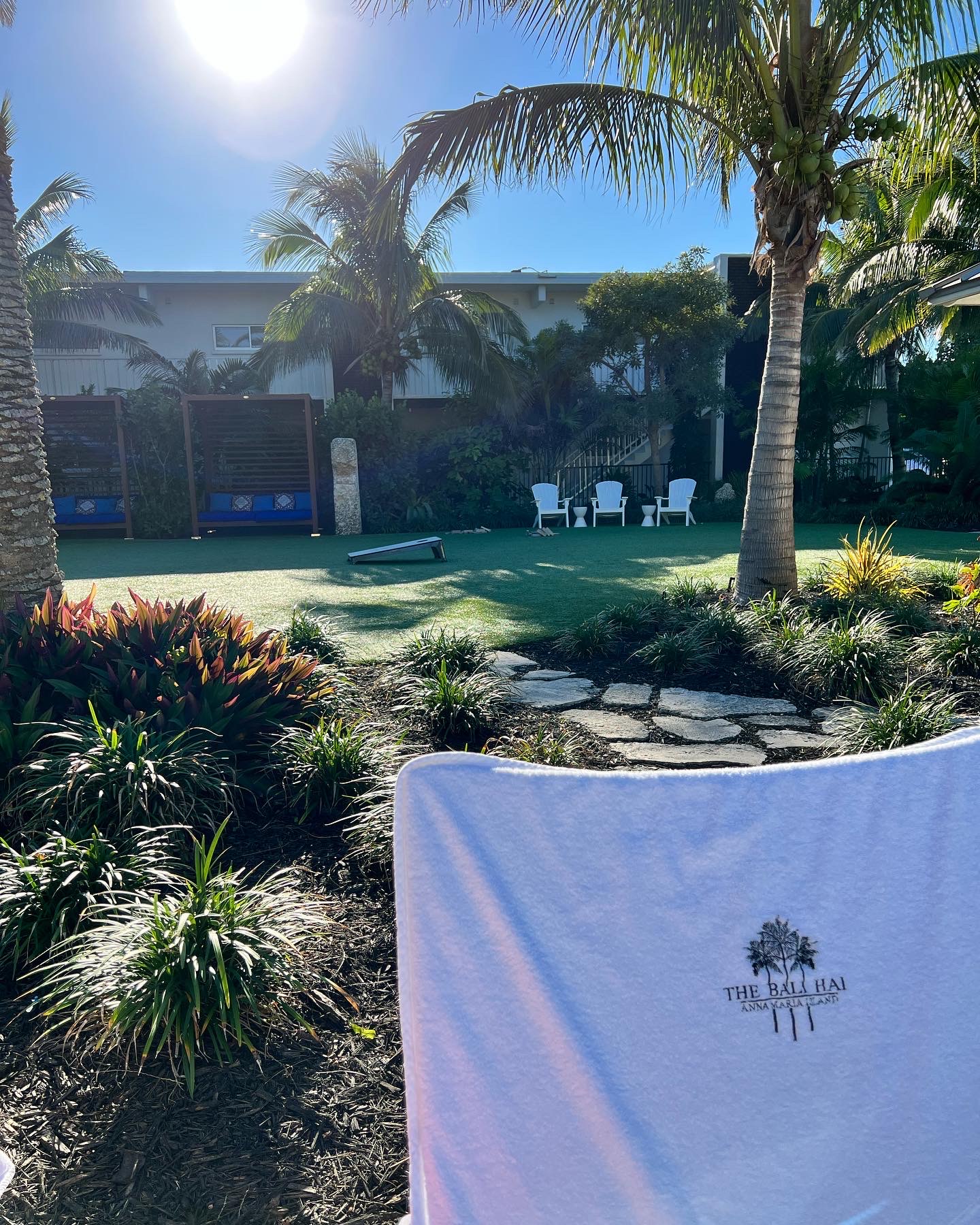 If you're looking to rent for a shorter amount of time or interested in a resort, below are a few that I would recommend.
What to do on Anna Maria Island
Anna Maria Island is known for having the BEST beaches! The sand is a crisp bright white, the water is a clear turquoise blue and the island is sweet and quaint. Besides spending endless hours playing in the ocean or laying out in the sand with a good book, here's a few things we LOVE to do when we visit…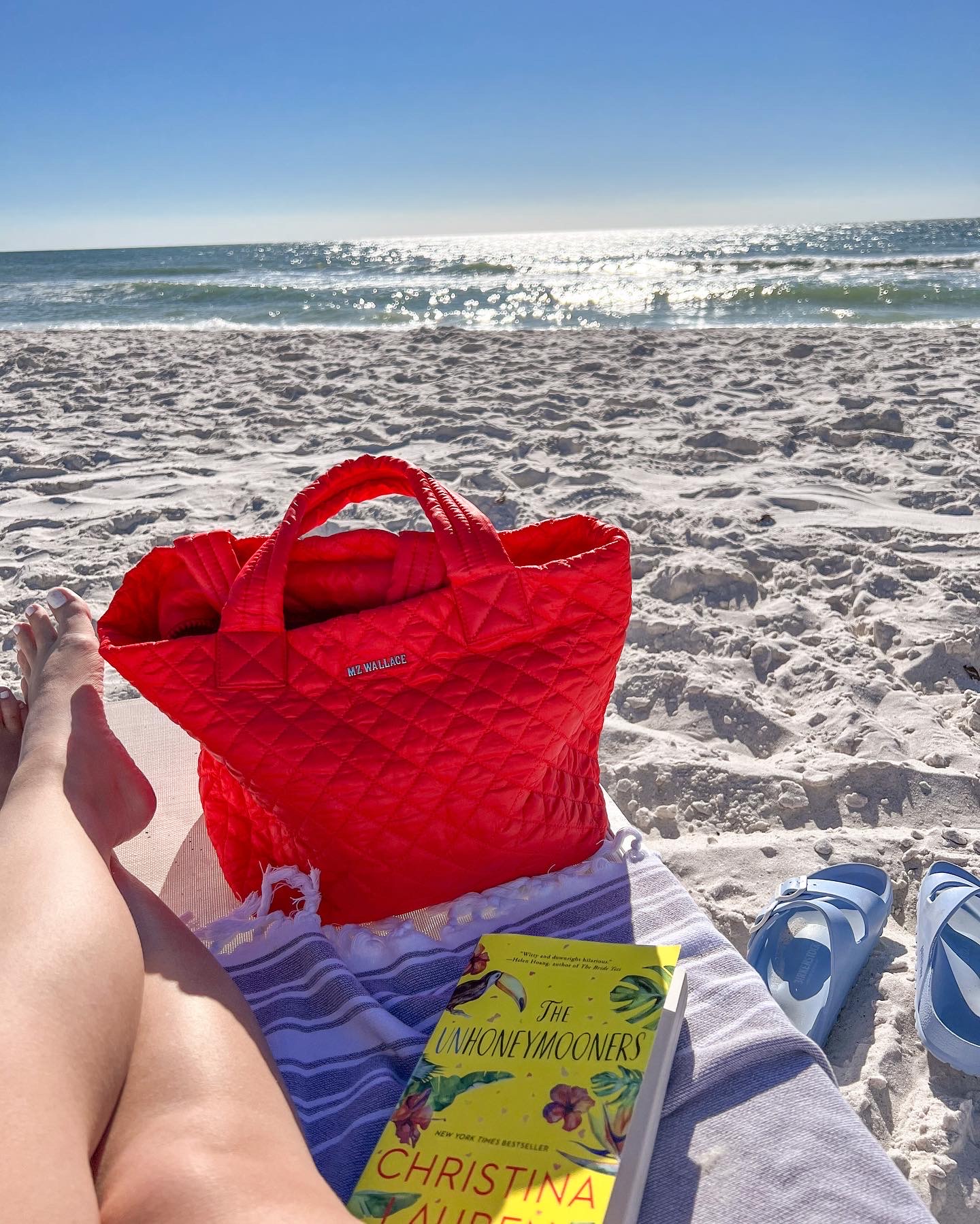 Boat Tours!! I couldn't recommend this enough! It's an experience that, in my opinion, is worth every penny! There's a number of different boat tours you can reserve. You can do a snorkel tour, fishing tour, dolphin watching tour or even a relaxing sunset tour. We always do the 4-5 hour snorkel tour. We stop at a few different islands and sandbars, chase dolphins and manatees and collect the most beautiful seashells. We love Anna Maria Dolphin Tours! Ask for Ben if you book a tour with them…he's the best and my kids LOVE him!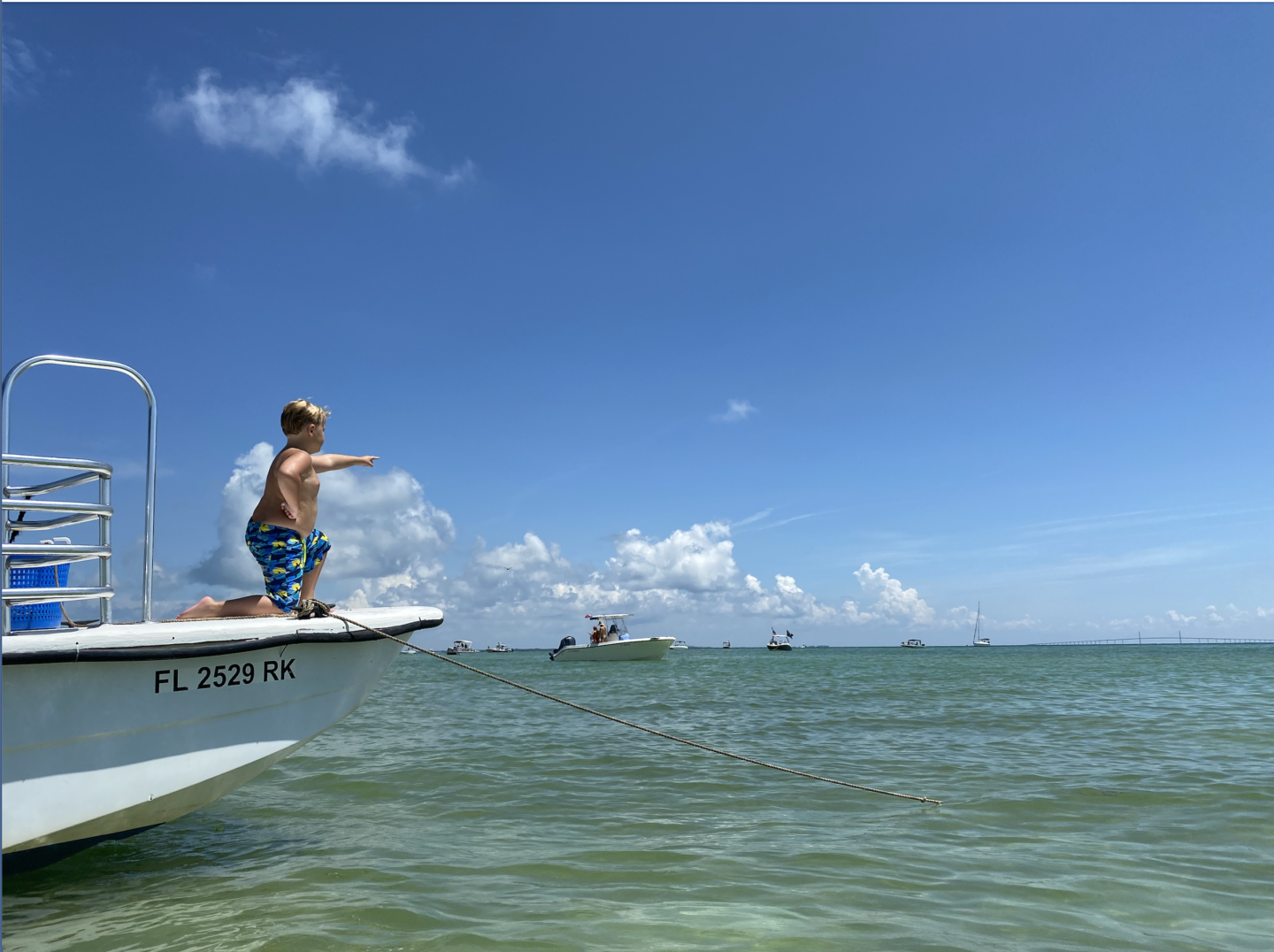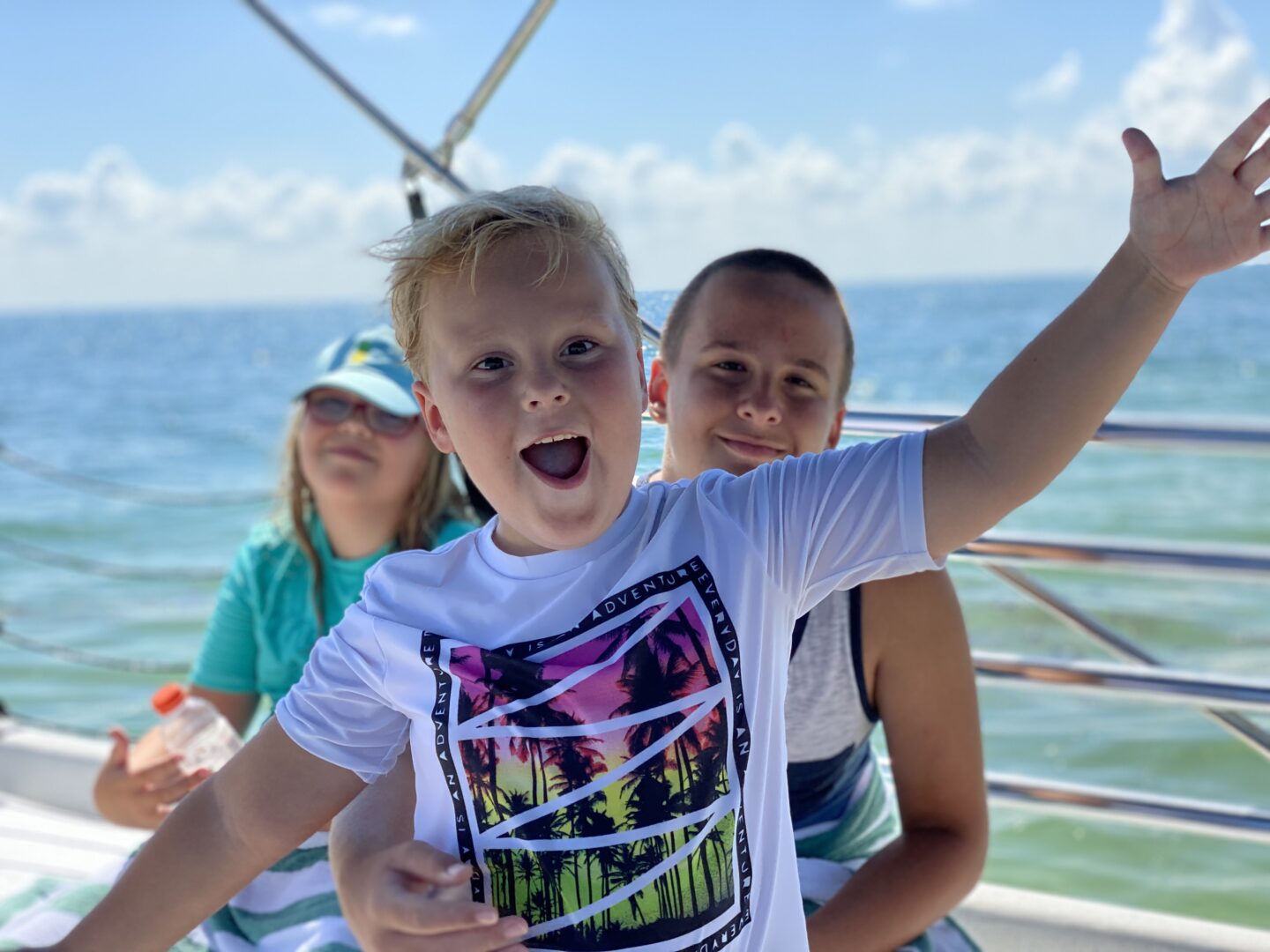 Taking a day or rainy afternoon to shop around the island is always a fun a relaxing way to spend a few hours. Pine Ave has the cutest little boutiques. Shiny Fish Emporium is one of our favorite shops! You can paint sand dollars there to take home and if your kids love comic books, they have such a fun selection! There's also some great shops at the corner Marina Dr and Gulf Dr. One shop has parrots outside the kids love to see every visit.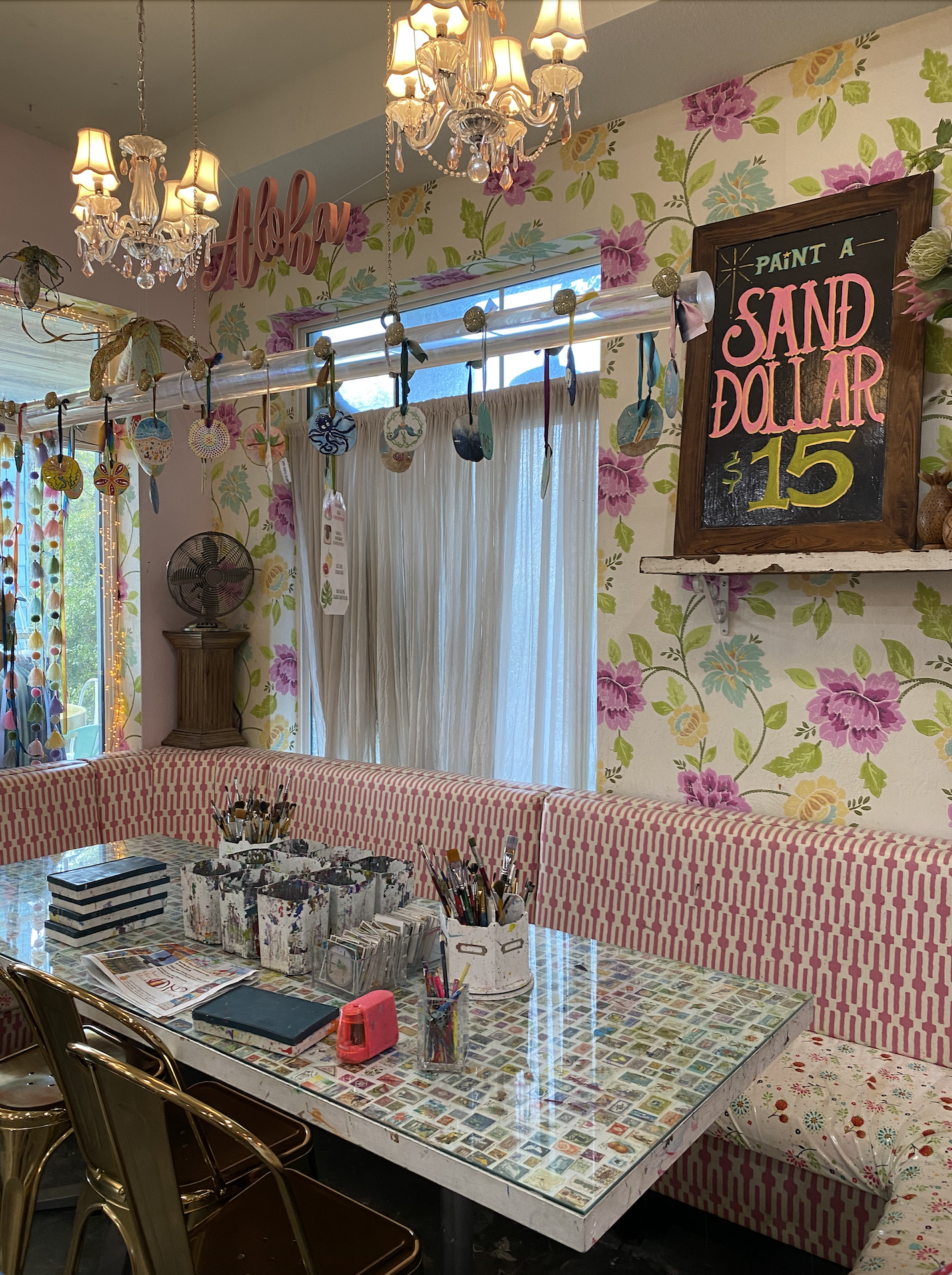 Beach bums, Fun and more rentals and Robin Hood Rentals are three great companies to rent golf carts, bicycles, kayaks, paddle boards and more from! They even drop off and pick up the equipment right on the beach or island for you. If you rent a bike or golf carts, they can deliver them right to the place you're staying. These companies are also great to rent baby items you may need while you're staying on the island.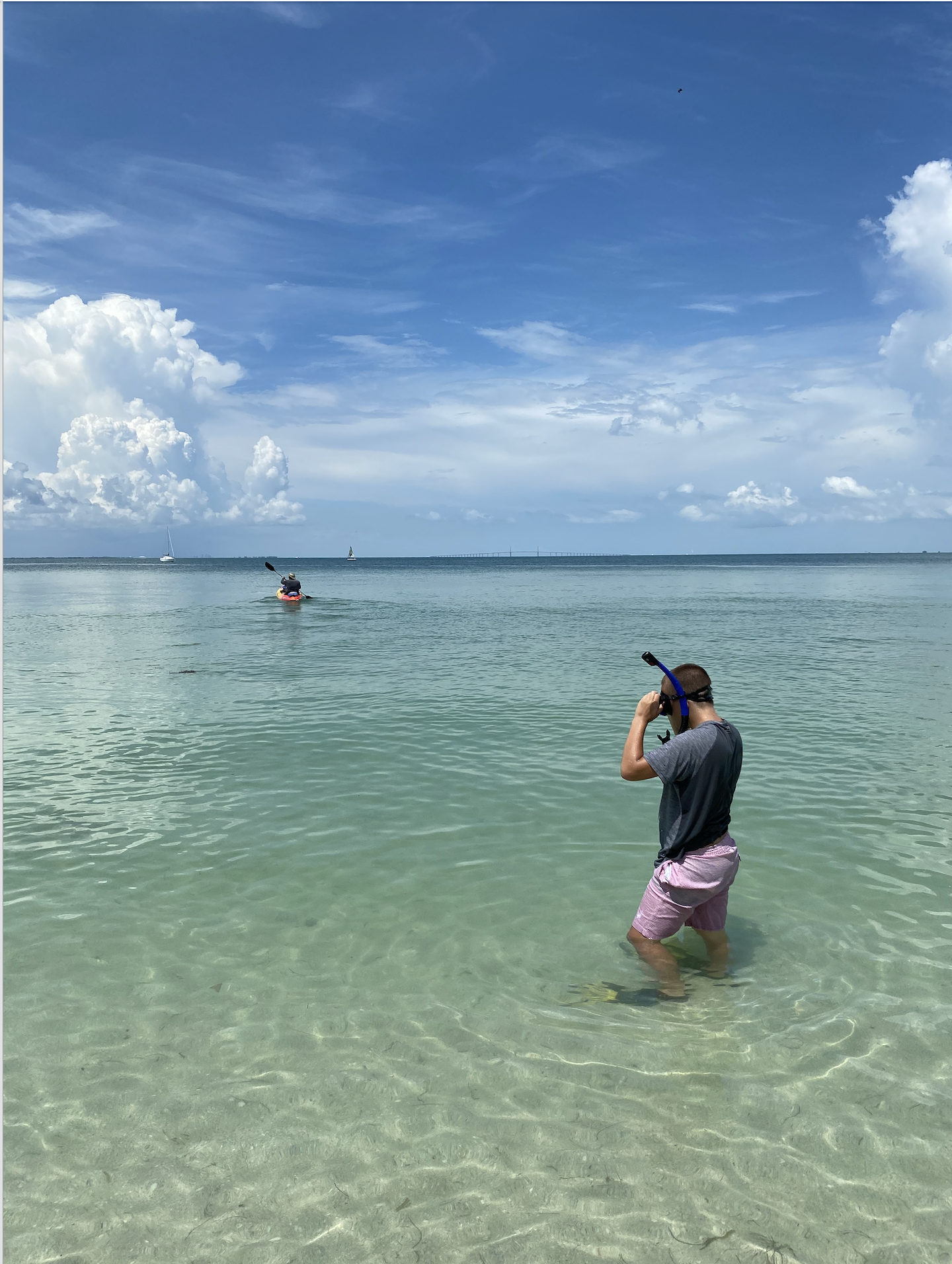 Don't miss the sunsets on Anna Maria Island! Take the time to walk out on the beach every night you're there! Swim in the ocean, take pictures and relax. It's soooo pretty!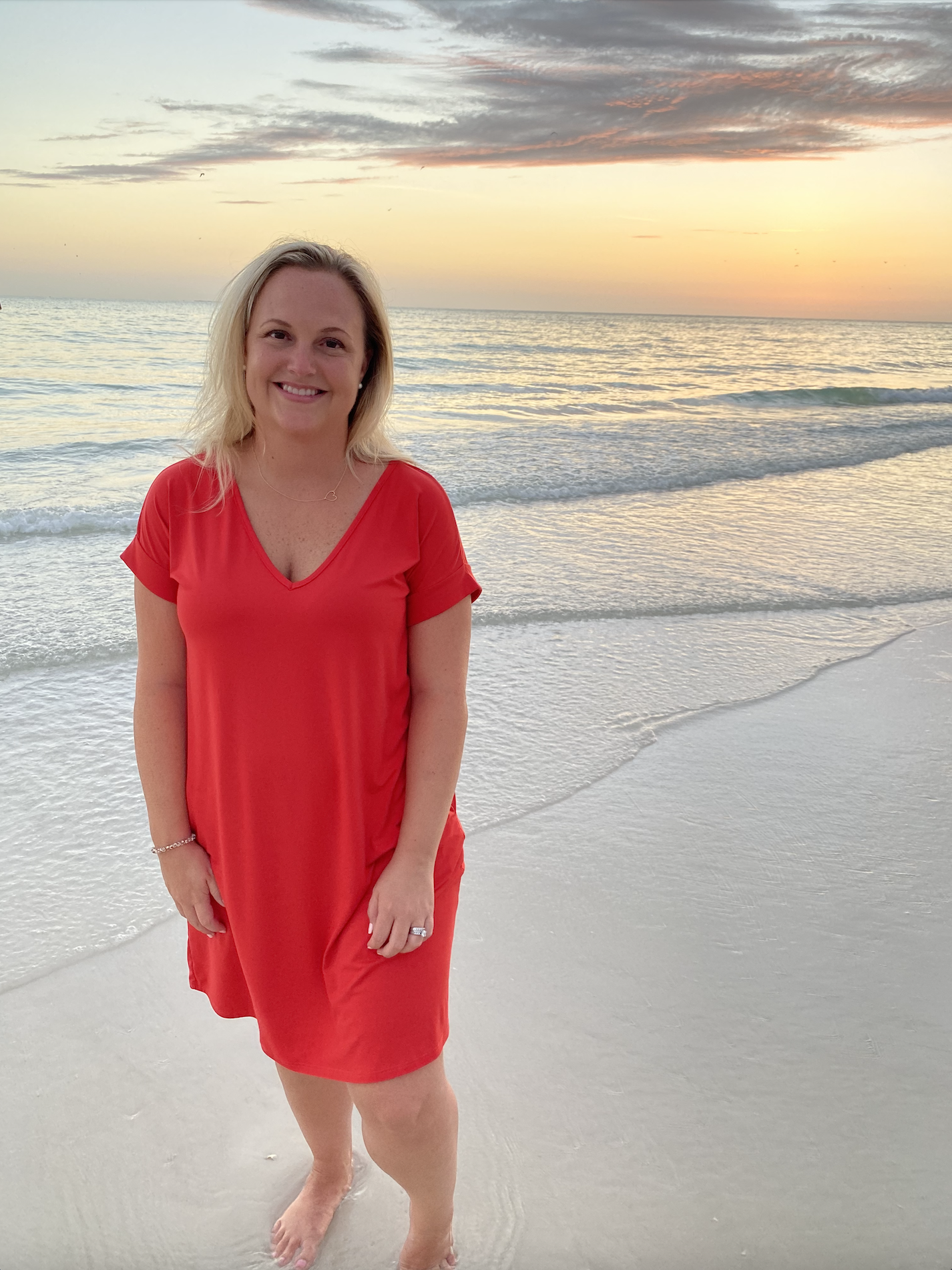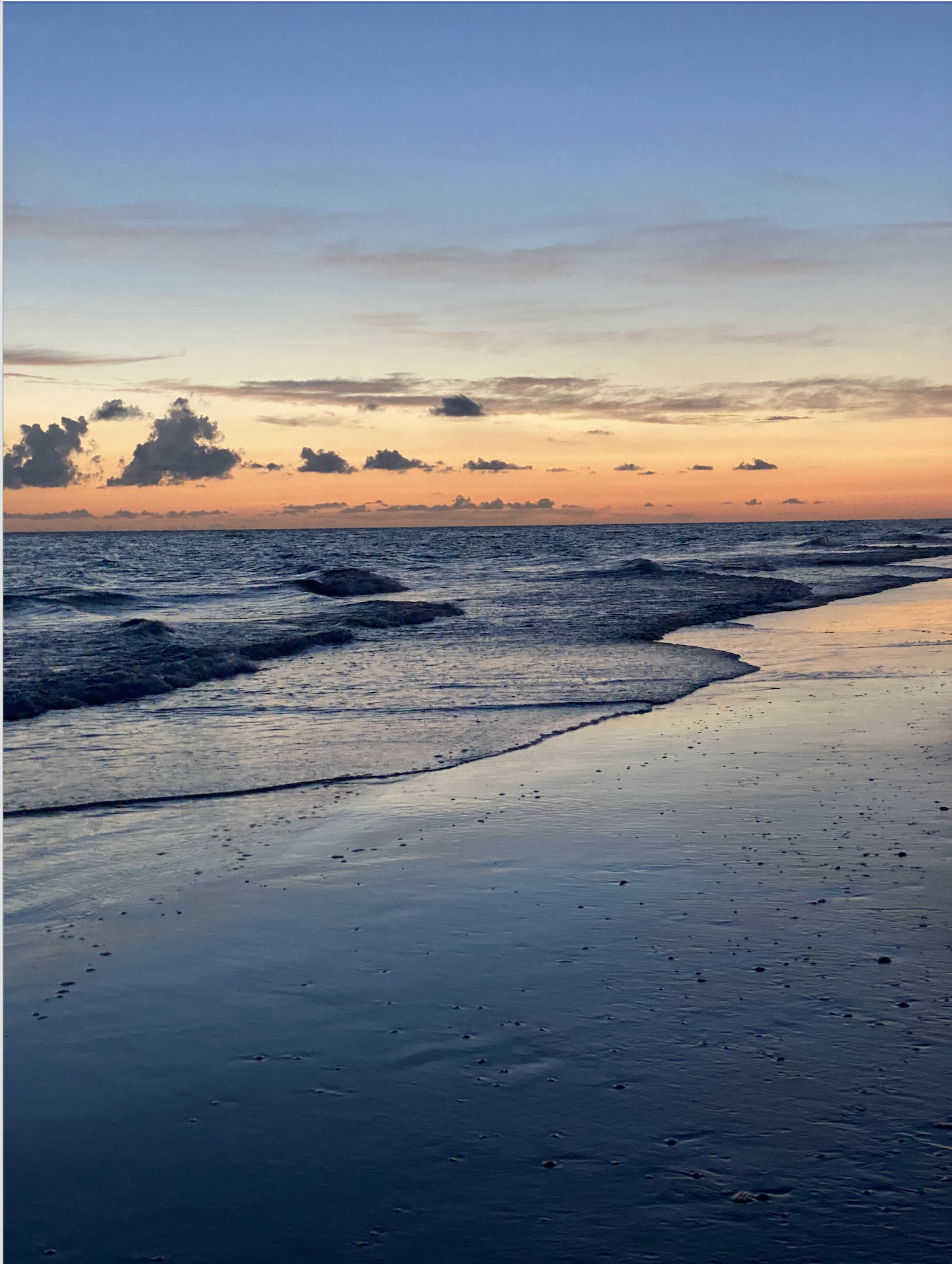 Where to Eat on Anna Maria Island
I could go on and on and on about the food on the island! So many great places to eat. I won't go into toooo many details on where to eat so I can keep this blog post to a reasonable length…You're just going to have to trust me! There's also a fully stocked grocery store, Publix, on the island if you want to eat at your rental. I recommend NOT going on Saturday afternoon or evenings as it can be VERY packed with families checking into the island.
The Beach Bistro is a special treat! Incredible food, extensive wine and specialty drink menu and the location is right on the beach. Highly recommend!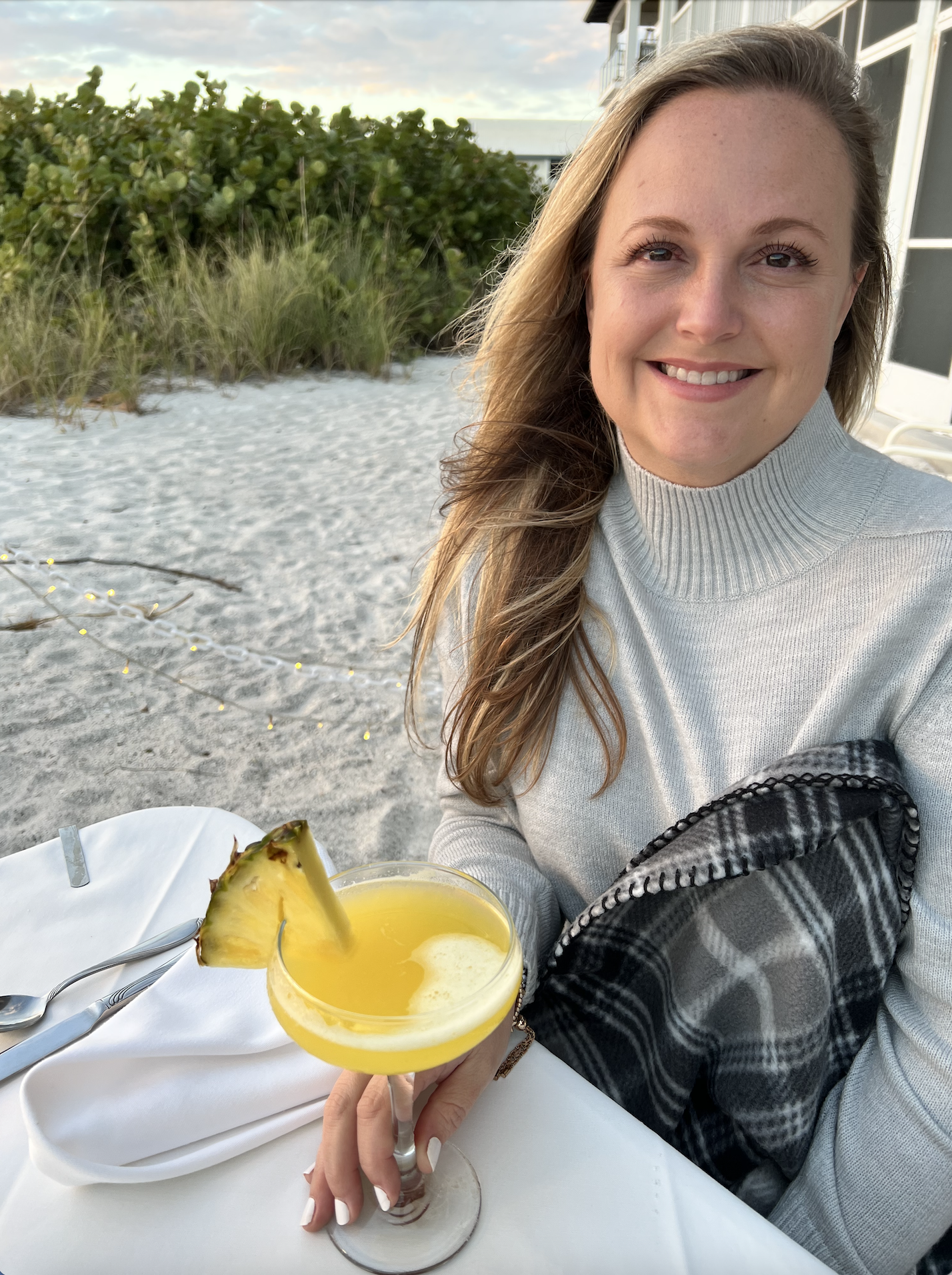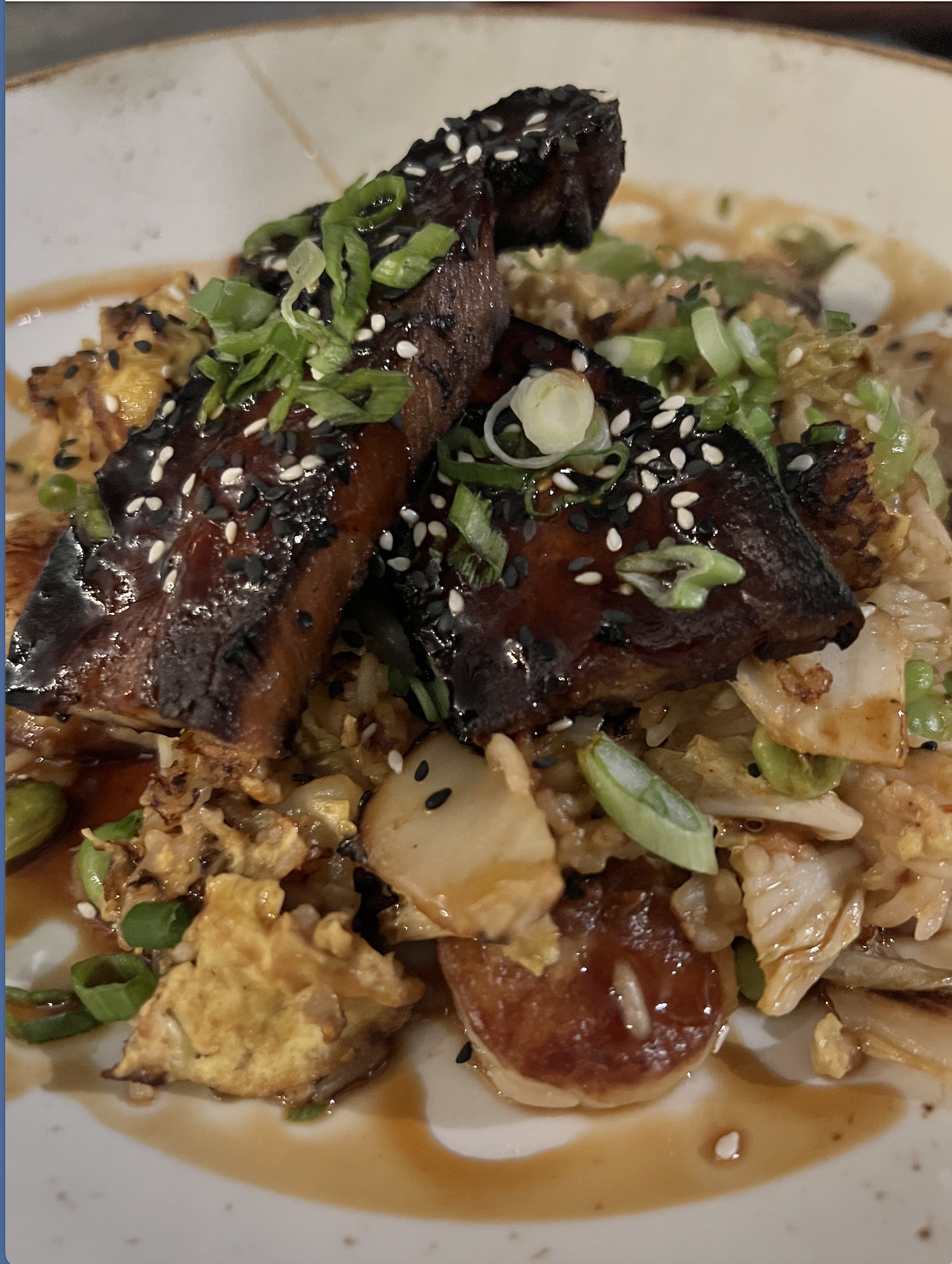 There's also a donut experiment and the cutest breakfast/lunch cafe called The Northshore cafe located right on Pine Ave. We go there WAY TO MUCH when on the island.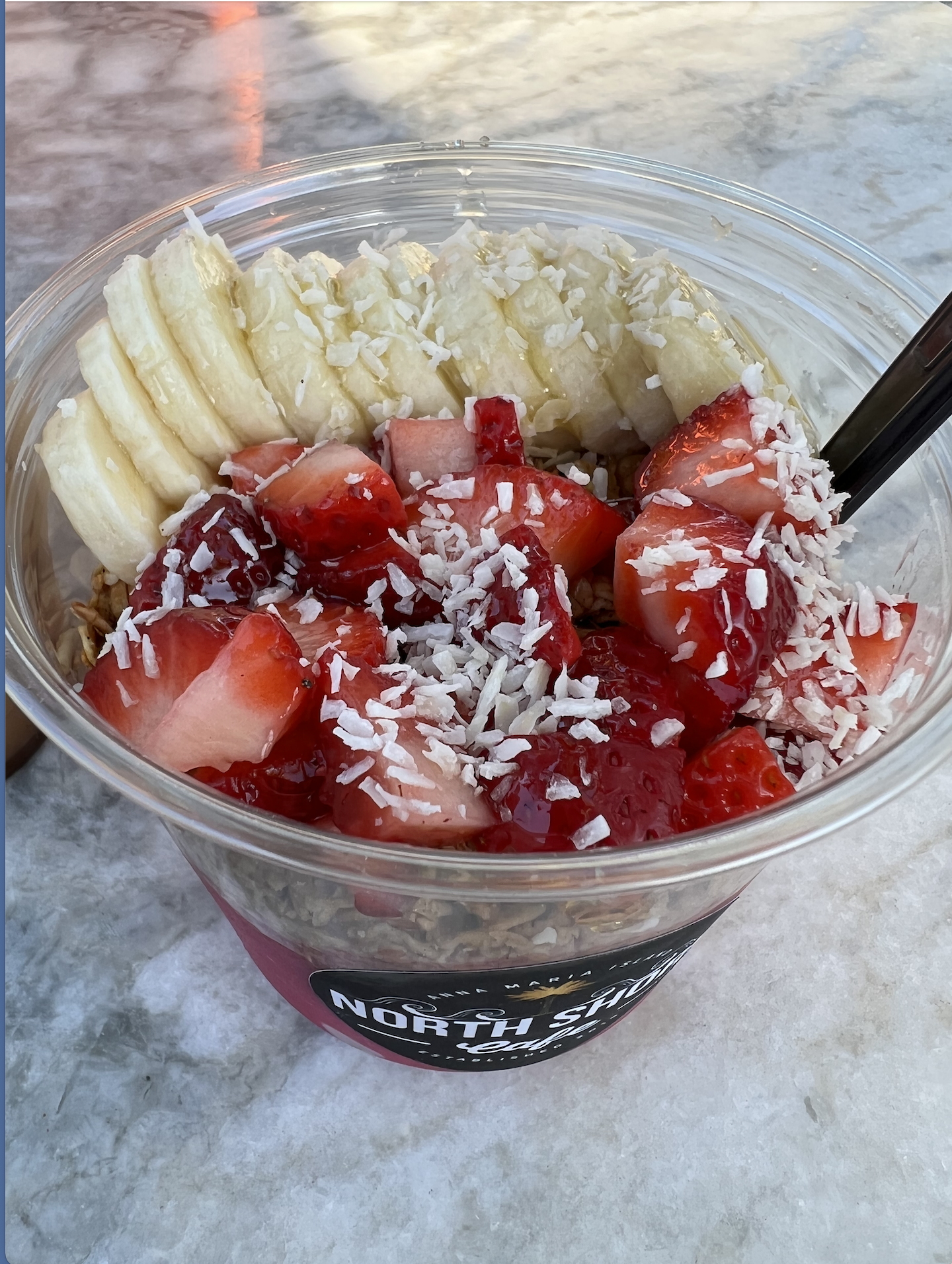 Ginne and Jane E's is also a favorite with the tourists and locals. Great quick service breakfast and lunch bites with the cutest little shop inside.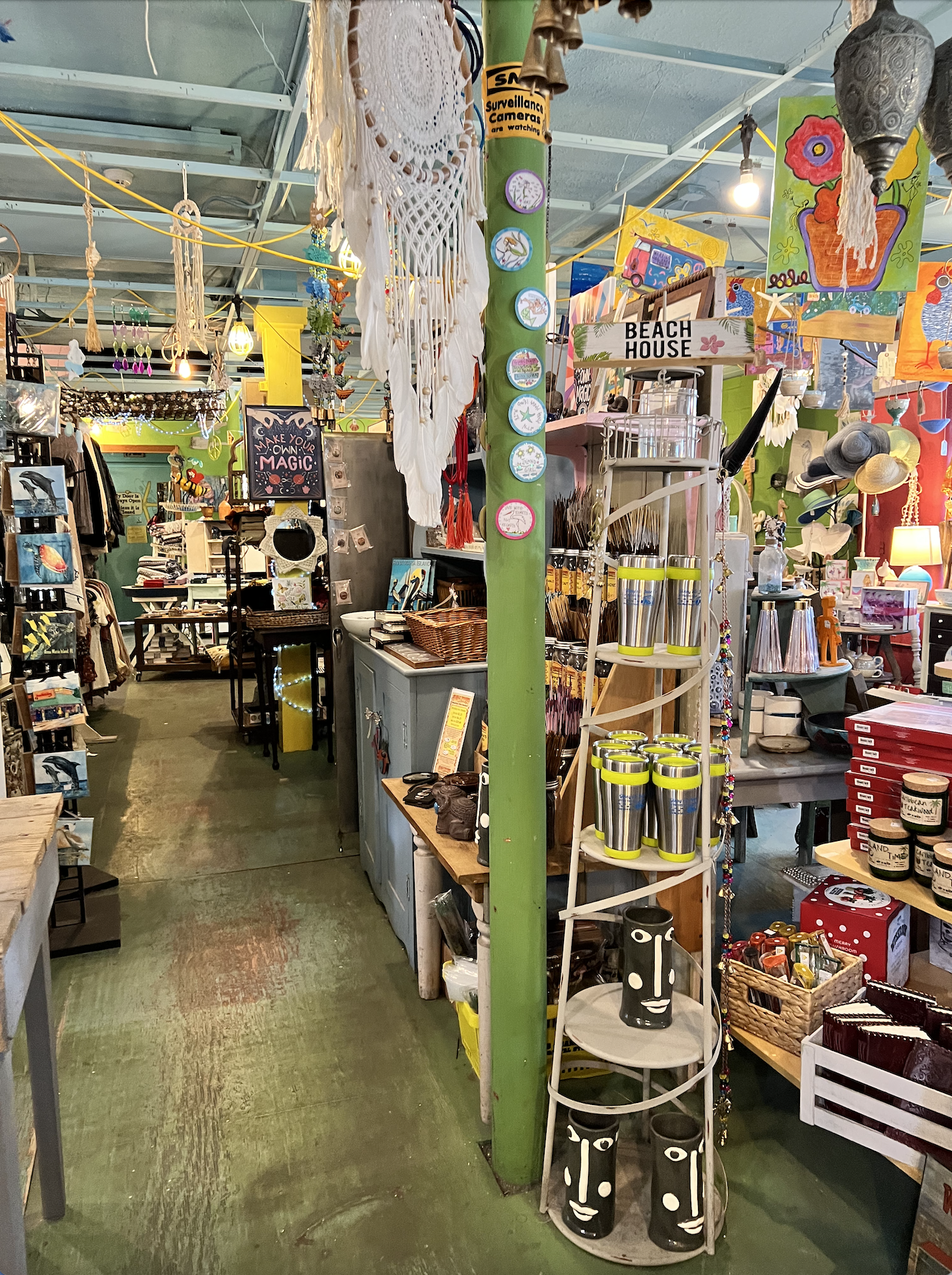 Lastly, the desserts…Two scoops, Anna Maria Island Creamery and Dips are the best stops for sweet treats!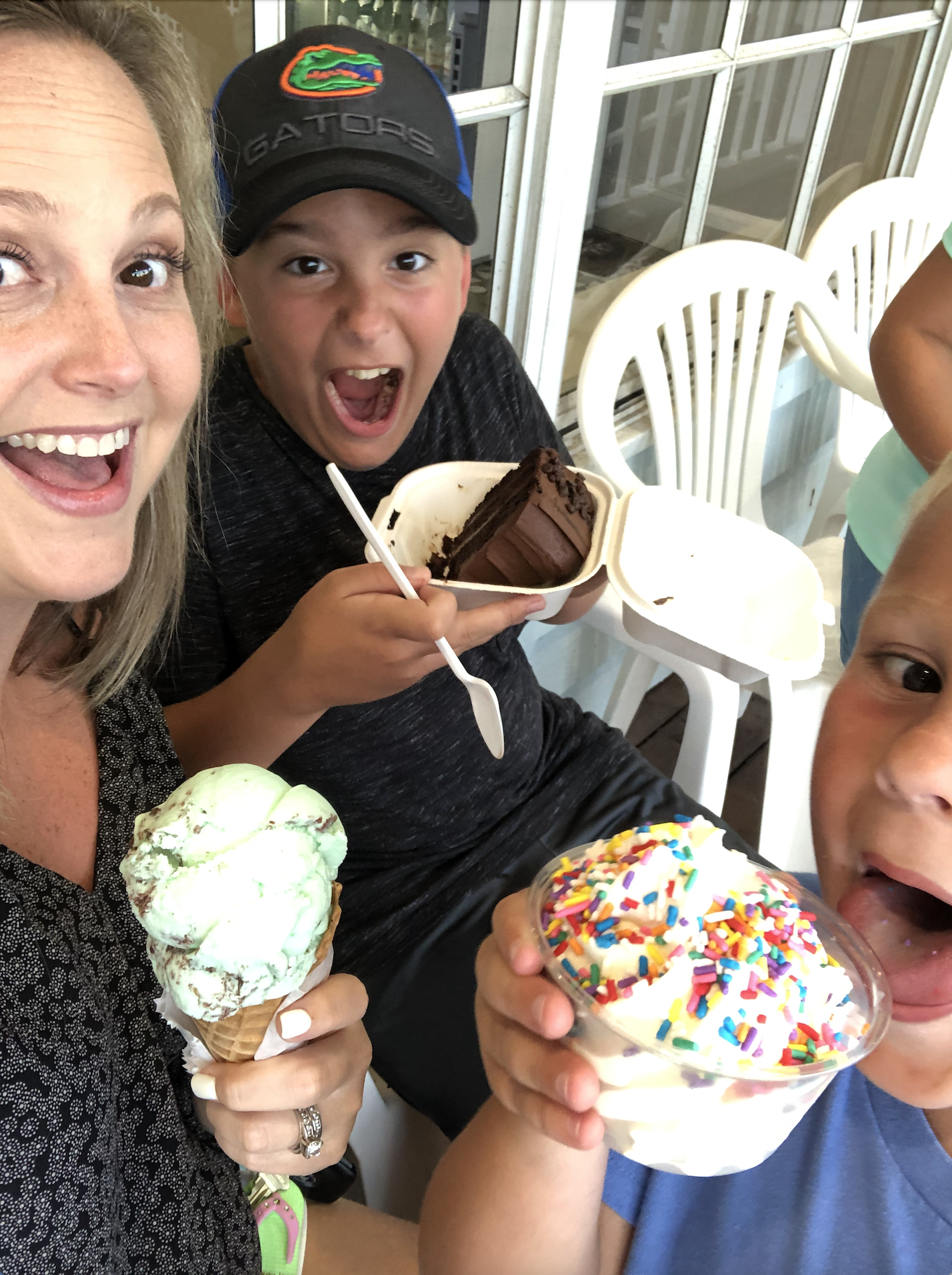 Transportation
The best way to get around the island is by golf cart or bicycle! The island is only around 7 miles so no matter where you stay, you can easily get to water! Theres also a FREE town trolly that you can travel up and down the island from 6AM to 10:30PM daily. We've never done it but I hear it's awesome especially if it's your first time on the island. I've listed the three companies above that we've rented golf carts and bicycles from in the past. TIP: With the exception of a golf cart (they tend to rent out really quickly in high seasons), I would wait to rent things like bikes and beach wagons until you check in. You never know what your vacation rental will be stocked with.
What to Pack
Anna Maria is a laid back beach environment. You will need nothing fancy…unless you want of course. Flip flops, sandals and shorts are worn all around this island! Anything that you would typically pack for the beach you would need here. The companies I listed above are a great resource to rent items like cribs, strollers, beach gear, etc if needed. You can easily pop into a small shop or the island Publix, CVS drugstore or Walmart if you forgot anything…like sunscreen!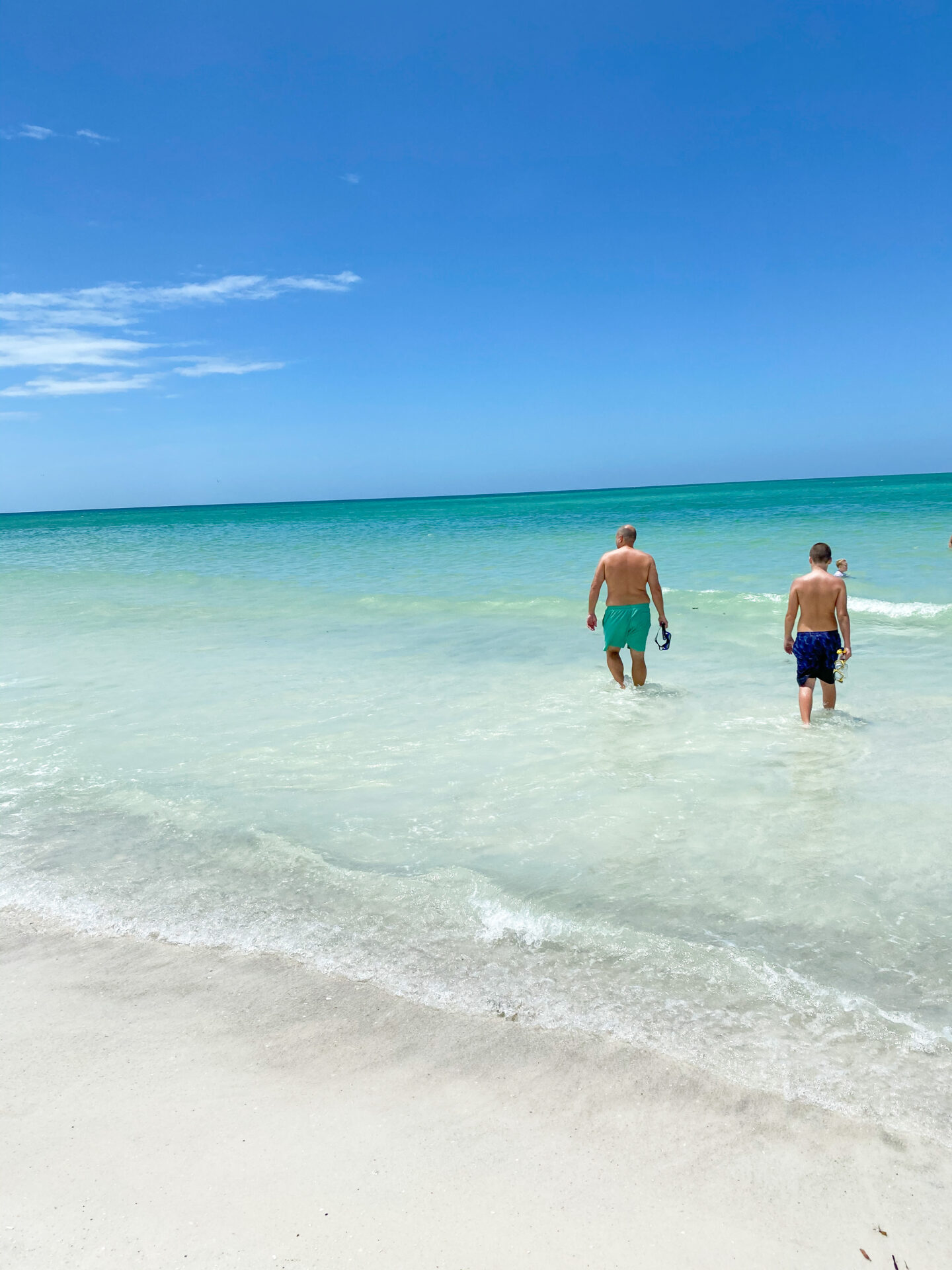 Alright, I think that does it for today's travel guide. I truly hope it was helpful for those of you interested in visiting Anna Maria Island. For links to a ton of my favorites for travel, packing, beach and more visit my Amazon Storefront where I update shopping lists often. You can always check out my links page here on the blog if you're in search of a brand I've shared. Feel free to reach out if you have any questions! Always happy to help 🙂
Have the BEST day,
Ashley 🙂