One of my favorite selections made during the design process of our modern farmhouse style kitchen renovation were the appliances! I knew exactly what I didn't want and had a pretty good idea of that I did want…
A BIG thanks to Verona Appliances for partnering with me on today's blog post.
I knew I wanted my range to be a statement piece! A focal point of the kitchen that was bold with a classic elegance BUT I wasn't willing to sacrifice function. I love the look of the wooden range hood that I selected and knew the range was going to have to complement this beautiful accent. After TONS of research, I chose the 36″ Verona Designer Induction range and it was no disappointment! (Check out this before & after video HERE)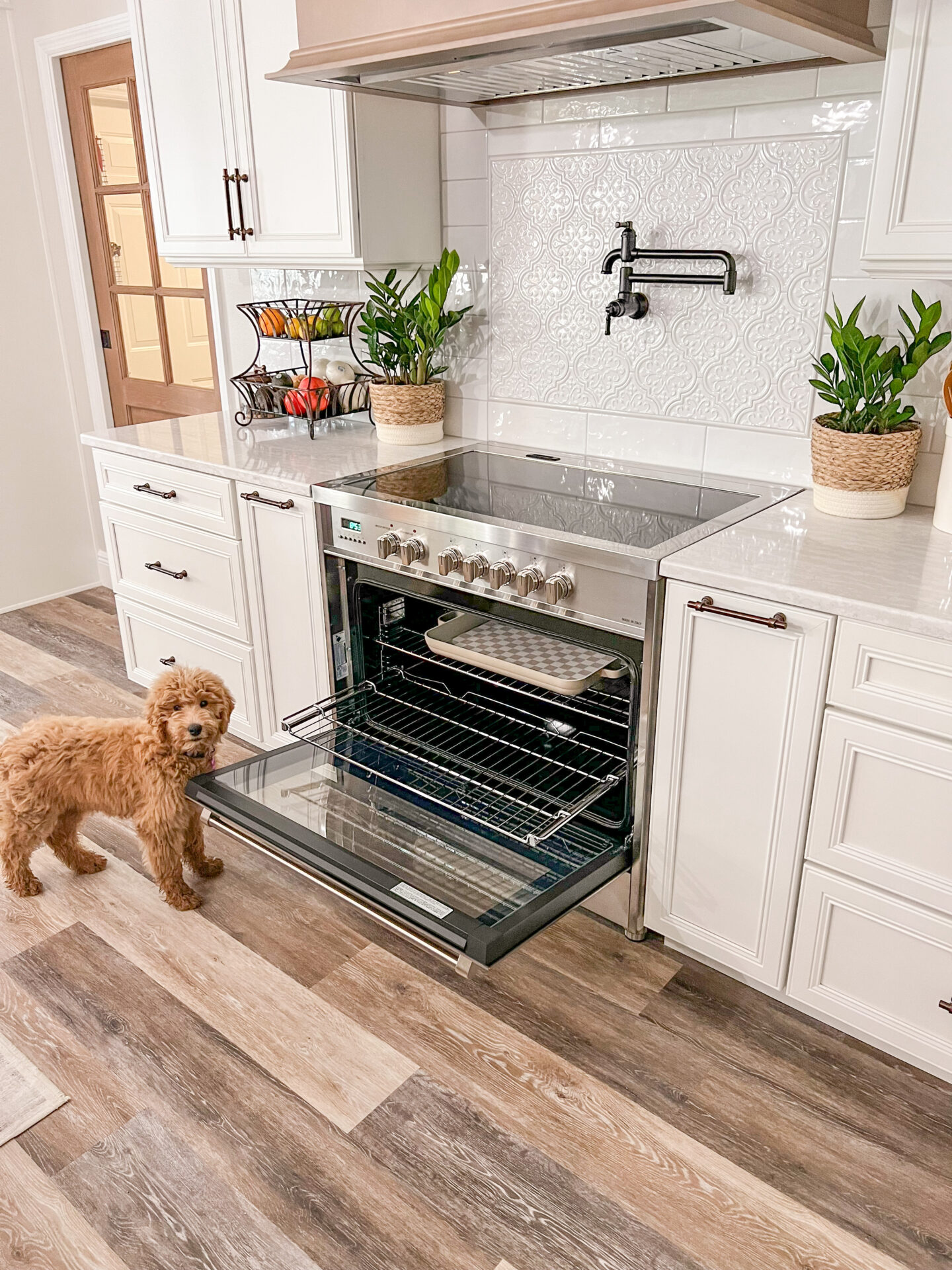 There are many things I love about our Verona Range but here are a few worth highlighting…
5 Burner Induction Cooktop (See this feature in use HERE)
Large, more efficient Oven Cavity
EZ Glide Built-In Oven Rack (See this feature in use HERE)
Digital Clock & Timer
Soft Close Oven Door
Dual Convention Fans
Colored Knob Options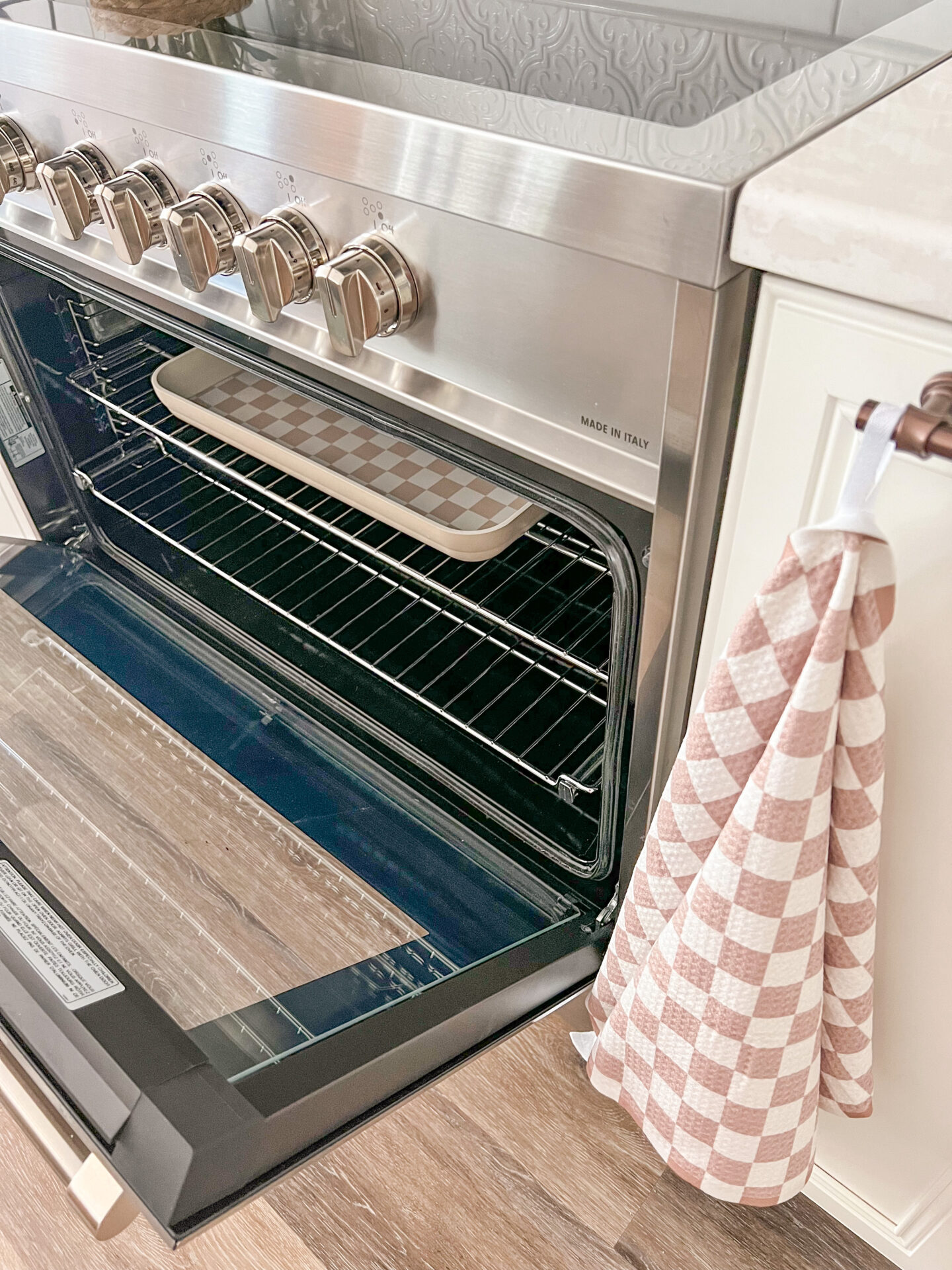 What are the benefits of an Induction Cooktop?
Prior to our Kitchen renovation, we had a standard electric cooktop. Now, after using an Induction cooktop for several months, I can see how many benefits this cooking style has! Not only is an induction cooktop more energy efficient, it heats MUCH faster than an electric cooktop. Any heat coming from the cooktop will be in the pot or pan itself, making this cooktop safer to use. Only the pot heats up…the surface of the cooktop remains cool! One of the biggest rewards of an induction cooktop is that it's easy to clean! The only heat is directly under the pot or pan making spilled food easy to wipe off. No longer will splattered food get cooked onto the cooktop. If you are debating on purchasing an induction cooktop, I couldn't recommend it more!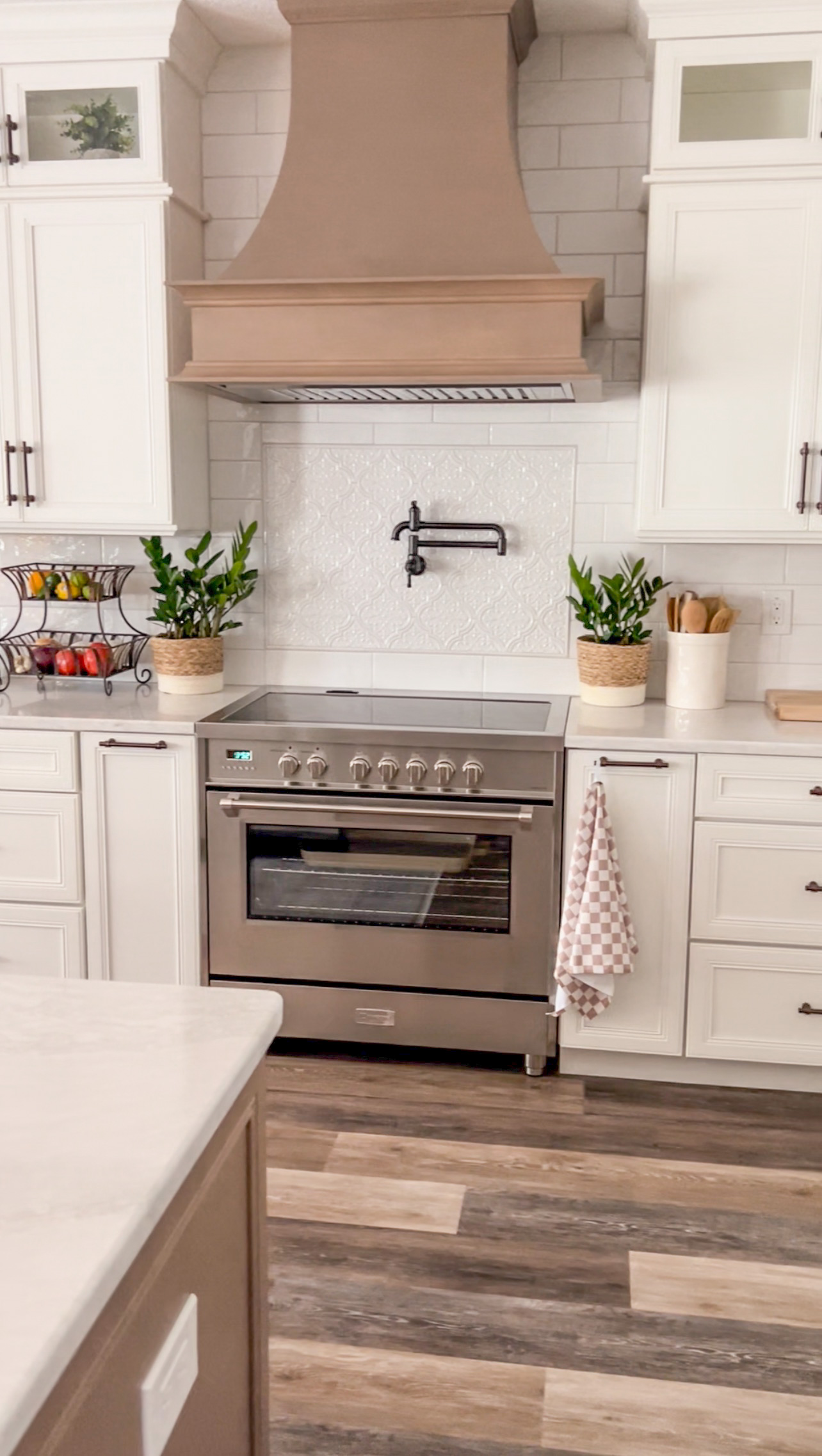 Design Options Available in the Verona 36 Inch Induction Range…
We chose the stainless steel finish on all of our appliances during our kitchen renovation but Verona has so many more finish options to choose from. This beautiful range comes in a matte black, white, burgundy, gloss black, stainless steel and slate gray finish. As well as the finish options, the knobs can also be changed out to meet your style preference! Knob color choices are stainless steel, rubberized matte black and rubberized red. I personally keep the stainless steel knobs on ours throughout the year but like to switch them out for the red during the holidays as you can see in this video HERE.
Let's talk about the functions of this LARGE oven!
This oven is everything I wished for and more! The overall interior dimensions of this oven are 30W x 16D x 15.5H with a capacity of 5.0 cubic feet. Since this oven has 2 convection fans, I can cook a number of dishes at the same time and not worry about even cooking on each one. It's truly a dream during holiday cooking when there's a ton being baked at once! Another feature I didn't know I needed until I had it, was the EZ glide out oven rack. This is so nice to have when cooking larger or heavier dishes. You can see the this glide featured HERE.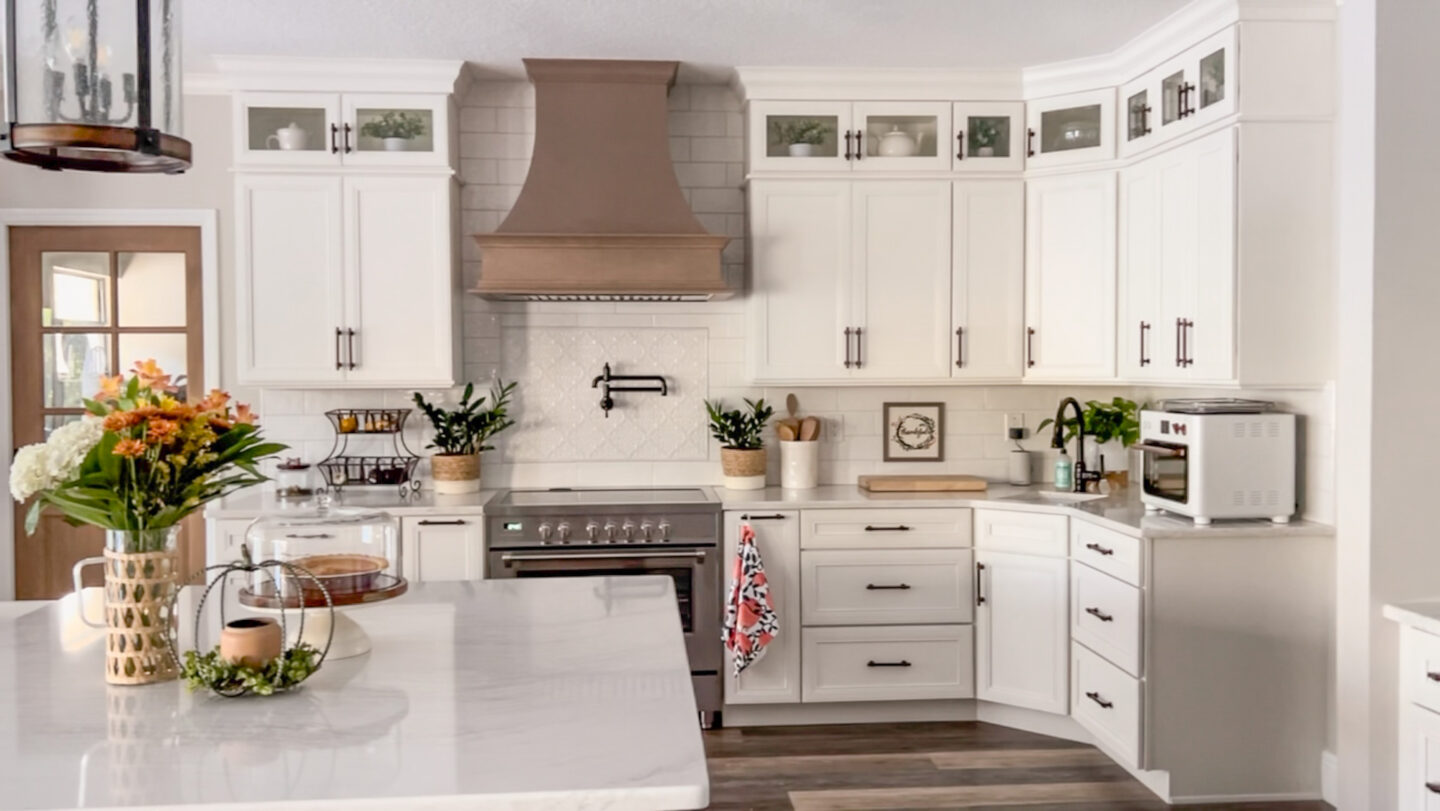 I think that does it for today's blog post! I would like to once again, thank Verona Appliances for partnering with me. I hope this post was helpful if you're in the process of selecting a range or in need of additional information on the 36 inch Verona Designer Induction Range.
To purchase this range, you can search for a local retailer HERE or purchase directly though Amazon and Wayfair!
Have the BEST Day!
Ashley 🙂