One of the hardest selections during our recent Kitchen Renovation were the appliances! I didn't realize that the appliance selection process takes place FIRST, before anything else is decided. The entire layout and design process are made around these very important selections. Today I'm going to share the appliances we chose, if we are happy months later with our decisions and if we would do anything differently.
A BIG thanks to Verona Appliances for partnering with me on today's blog post!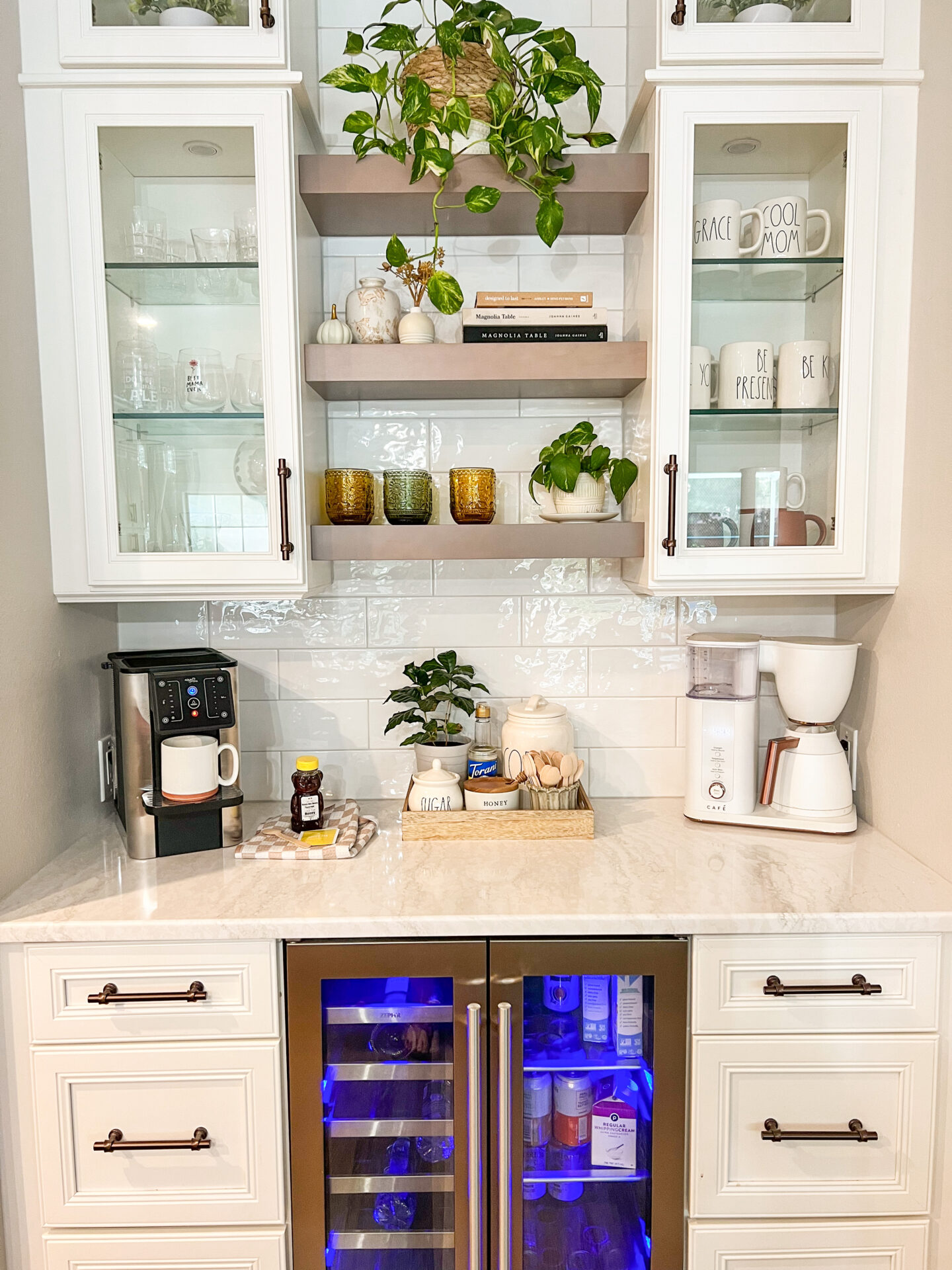 Verona 36 inch Designer Induction Range
The first appliance that I focused on was the range! I had a very specific look I wanted to achieve with our range. I knew I wanted a large 36 inch, freestanding beautiful focal point to match the wooden hood being built above. This was going to be on of 2 main focal points in the overall design and it turned out absolutely gorgeous! Not only is this range the exact look and feel I was going for, it is the most efficient range I've ever had. I have a full blog post detailing this range and cooktop HERE if you would like more details. I couldn't recommend it enough!
Zephyr Monsoon Mini Vent Insert
Our wooden vent was made by Wellborn cabinets and is stunning!! More details on our cabinet specifications in our Before & After Kitchen Renovation blog post. The vent insert we selected was made by Zephyr and functions perfectly with three different vent and light strengths.
KitchenAid 48 Inch Built-In, Side-By-Side Refrigerator
I honestly didn't out a ton of thought into our refrigerator selection. We knew we wanted a large 48 inch built in unit but that was about it. The original refrigerator we selected was actually made by the Cafe GE line but delivery on this one kept getting pushed back to the point where we had to find another option. This was VERY hard! The side and depth made it challenging for us to find in stock but we were able to find one at a local appliance retailer. The KitchenAid brand that we ended up purchasing has been great and I would definitely recommend!
Sharp 24 Inch Built-In Microwave Drawer
This was another appliance that didn't have many options. This sharp unit was the only one available at our time of purchase. I love this microwave and glad we decided to do a drawer option but we did have some issues in the beginning. After about a month being used, the heating element stopped working. We were able to get it repaired pretty easily and haven't had any issues since. We were told that this issue can be common with this drawer units so something to think about when you're considering installing one.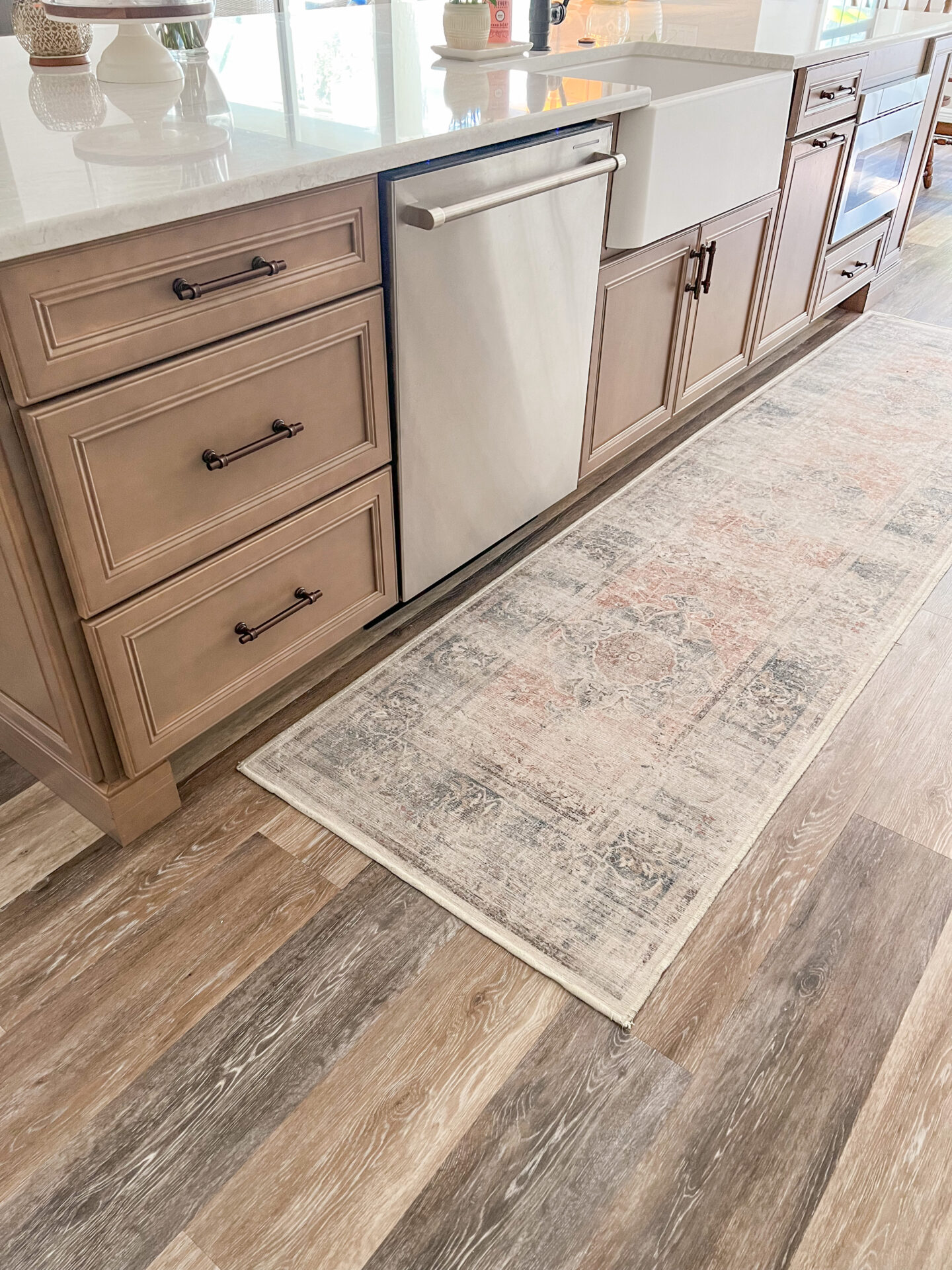 Verona 24 Inch Built-In Dishwasher
Our Verona dishwasher has been one of my favorite appliances but sadly, is no longer being manufactured. If you can still find the unit at a local retailer or online, I would highly recommend. It has three different racks, multiple cleaning cycle options and is VERY quiet! A welcomed change from our old unit.
Zephyr French Door Wine & Beverage Cooler
I'm obsessed with our new coffee/wine/beverage bar!! It turned out so beautifully! I love everything about our Zephyr Wine and Beverage cooler. It's so functional and such a great addition to our kitchen. It's dual temperatures making it perfect to store wine on one side and canned beverages on the other. This appliance has so many awesome features that I may just have to review it in more detail. Highly Highly recommend!
One major regret I have with our beverage bar is not installing an ice maker. At the time, I wasn't sure how to design it into this space. I also thought it was very expensive for what it was…an ice maker. Looking back, I wish we would have added one since it's not something that can now be easily added.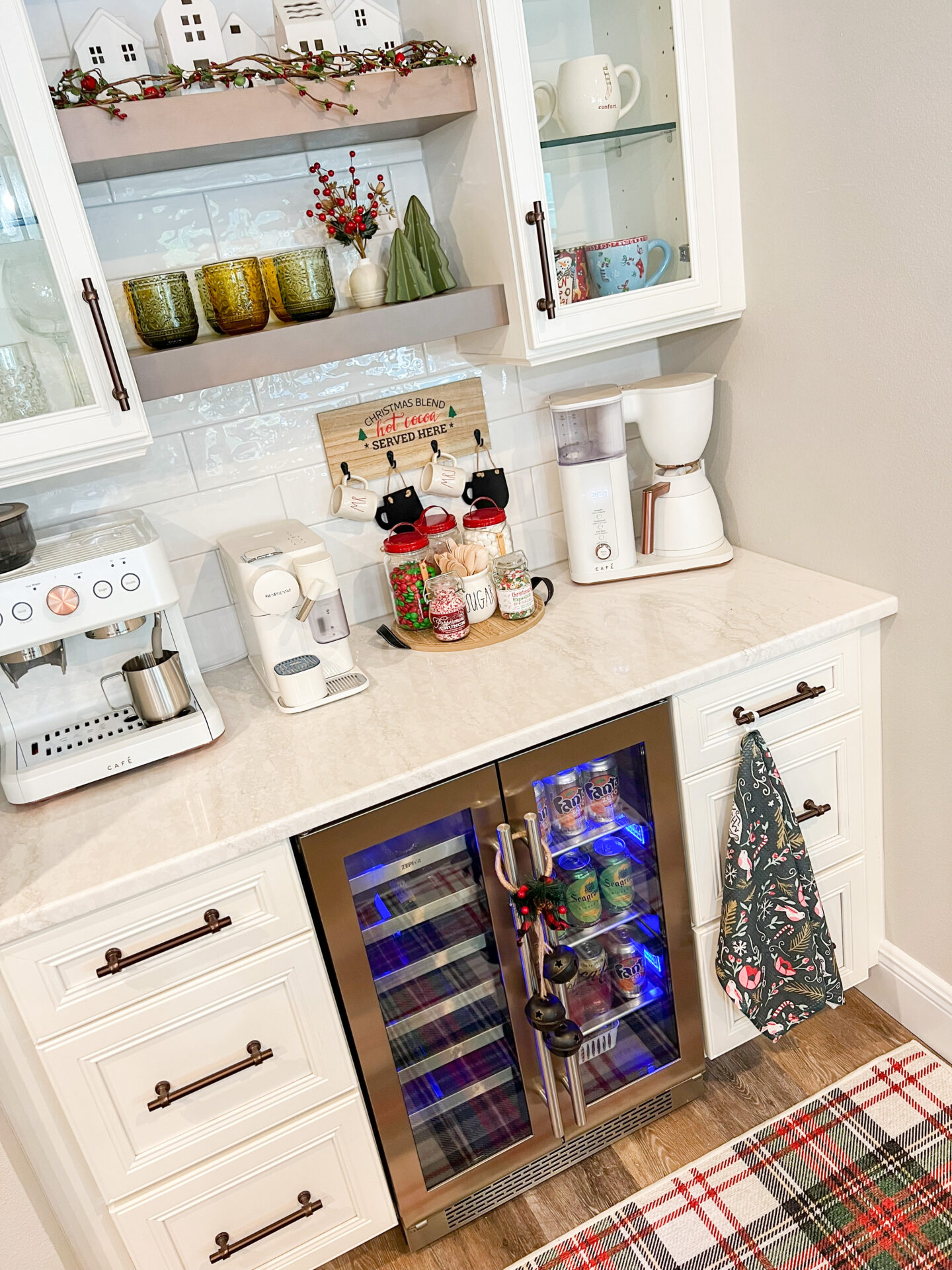 I think that does it for today's blog post! I hope it was helpful if you're looking into renovating your kitchen or purchasing new appliances. As always, please feel free to reach out if you have any questions!
Have the BEST day!
Ashley 🙂