If you're a tea lover or have a tea lover in your life, the Aurora by Aqua Optima is a must have! I was sent over this appliance for review and have been super impressed! Here is my honest feedback and why I think everyone needs one in their home…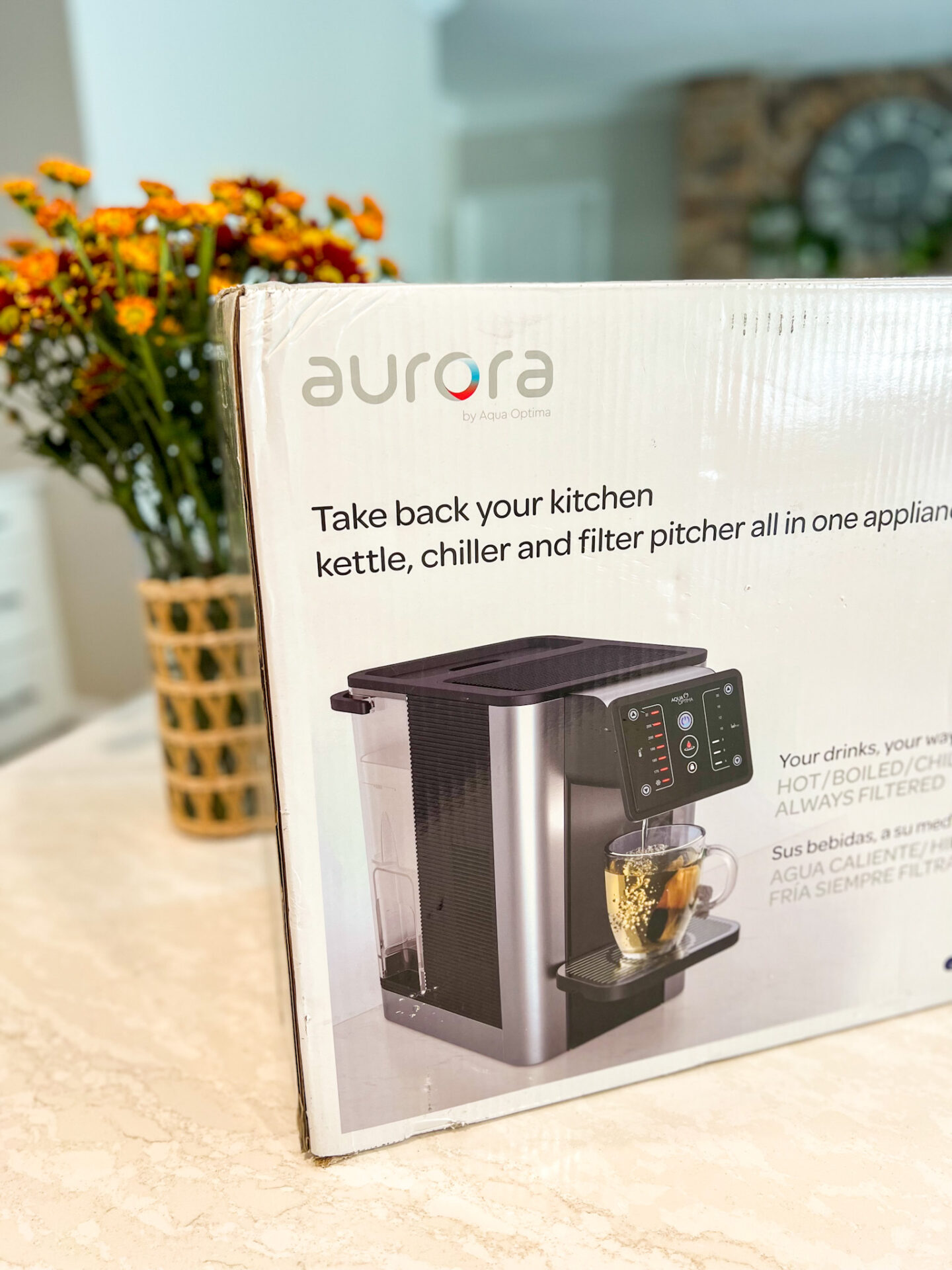 What is the Aurora by Aqua Optima small appliance and what makes it so awesome?
It's a water filtration system that can instantly dispense chilled, hot or even boiling water which makes it a perfect addition to any coffee, tea or beverage bar. It has 7 different temperature options and can dispense anywhere from 4oz all the way to 35oz! The 5 step filtration system is not only easy to set-up but it leaves your water tasting crisp and refreshing! Everything was packaged perfectly at arrival, easy to unpack and installation was effortless with the quick set-up guide provided.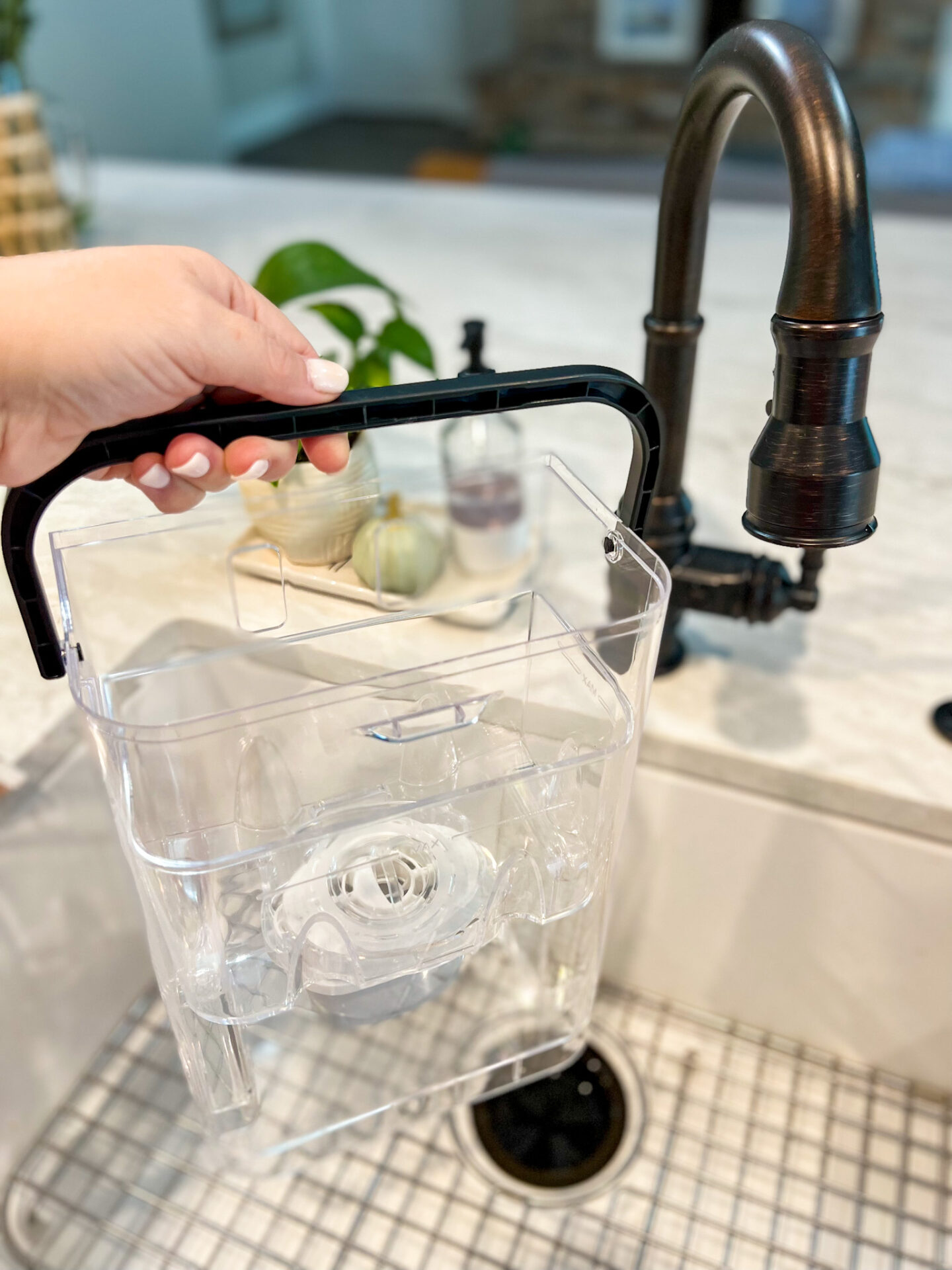 One of my favorite features about the unit is the easy carry handle at the top of the water tank! I can't tell you how many different water and coffee machines I've owned over the years that make it SO difficult to add water or remove the tank for cleaning. This tank slides off easily without me having to slide the entire unit out from under my upper cabinets.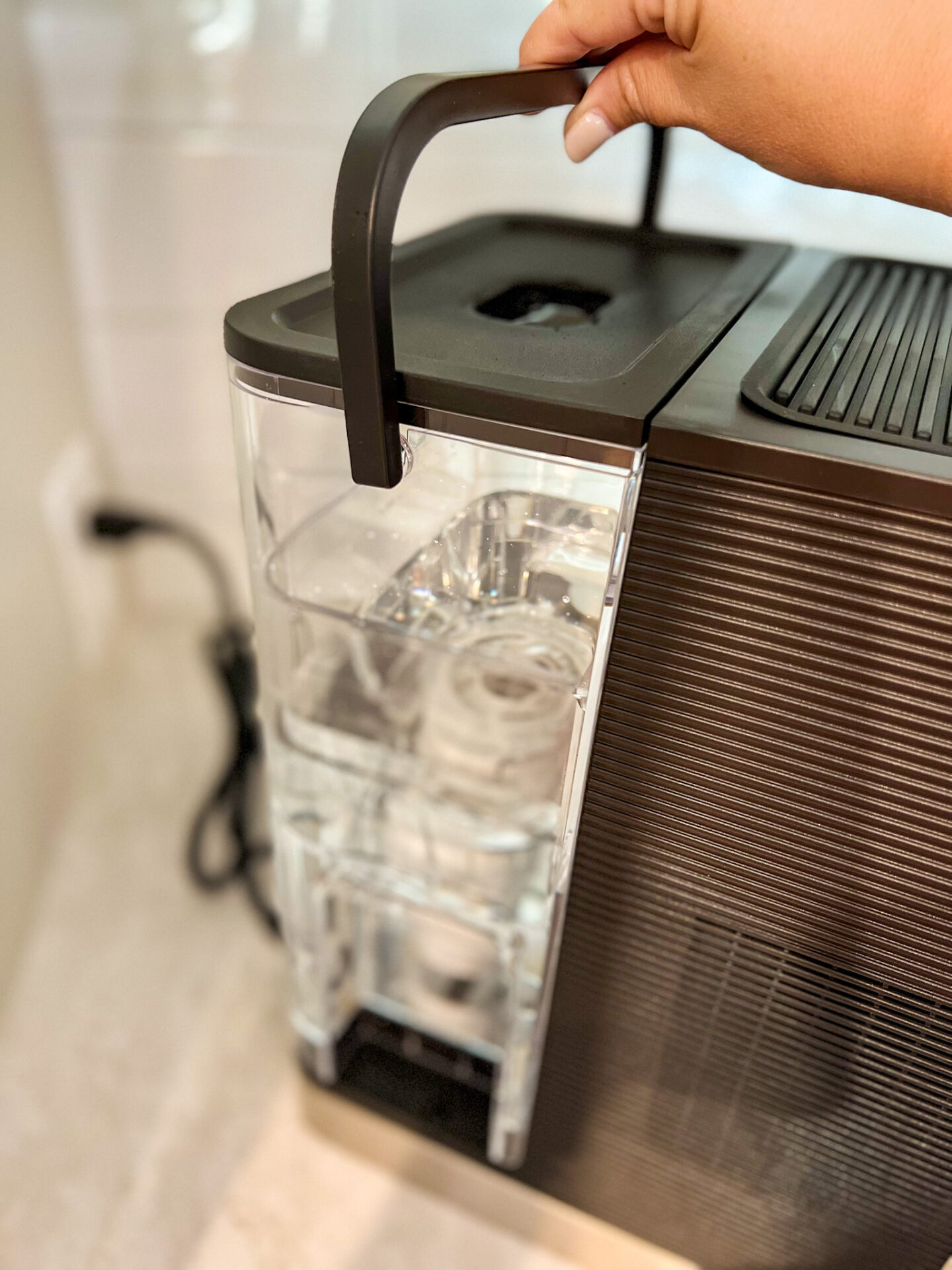 Another feature I love is the adjustable tray. There are three different levels that you can use so your cup sits securely when dispensing. This options brings flexibility in how and what you use the system for. You can easily adjust the level for that perfect up of tea or coffee, to add boiling water to make your morning oatmeal or pasta and even fill up a tallest of water tumblers!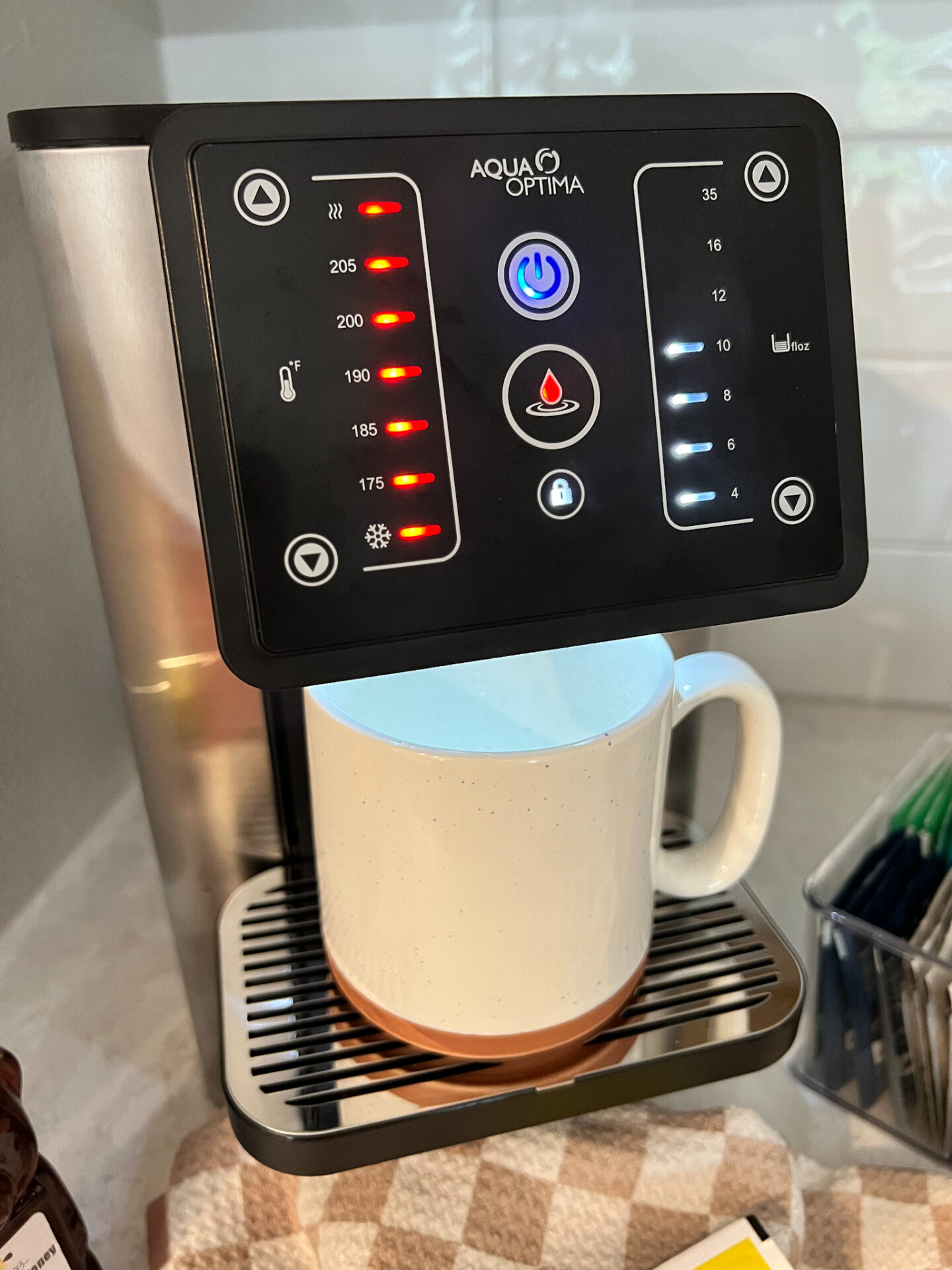 As you can see, I'm a BIG fan of the Aurora by Aqua Optima! If you would like to add one to your kitchen, click HERE and use the code "20GATORMOM" to receive 20% off!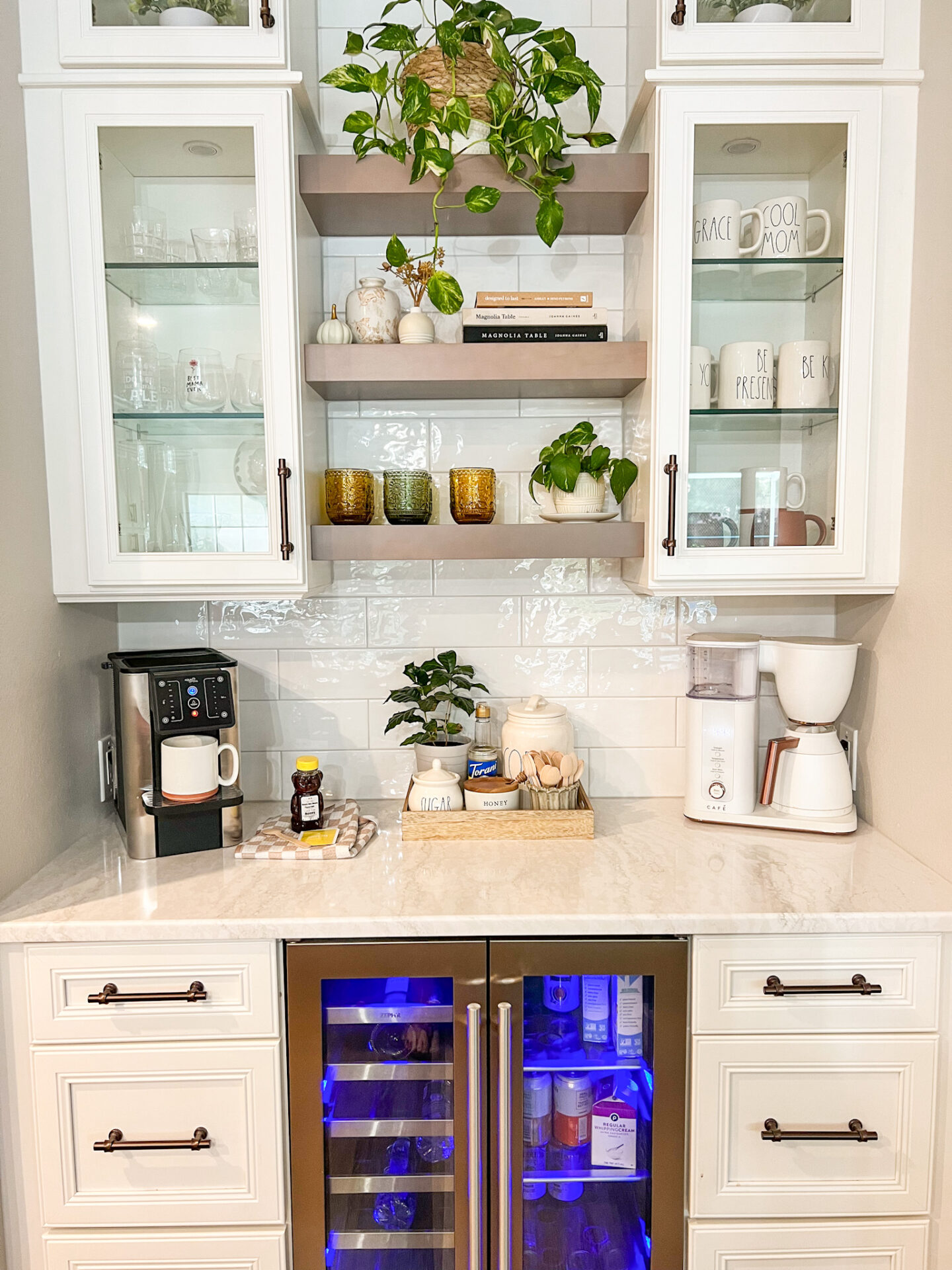 Alright, I think that does it for today's blog post! As always, if you have any questions, feel free to reach out. I'm always happy to help! Need a link to something I mentioned today or in one of my previous posts, try HERE.
Have the BEST day!
Ashley 🙂