I knew my coffee/wine bar area of our kitchen was going to be a fast favorite during renovations. I love this corner of the kitchen so much! It's been a really functional addition to our kitchen in what was once, an oversized dysfunctional pantry. Decorating it for fall and now the winter holidays have brought me so much joy! Today I'm sharing some details of this decor makeover and links (if I have them) on where you can pick up some of the items displayed.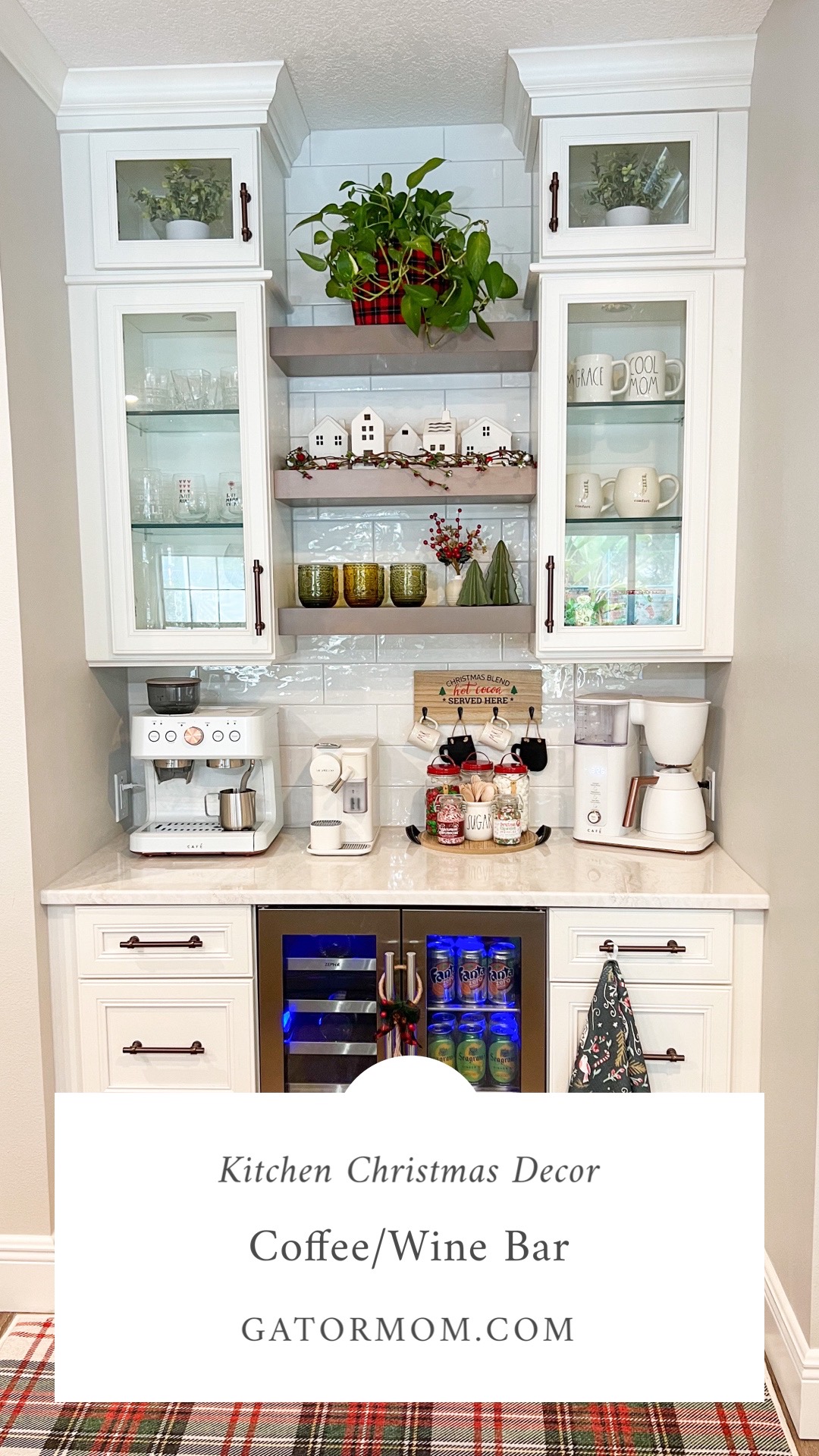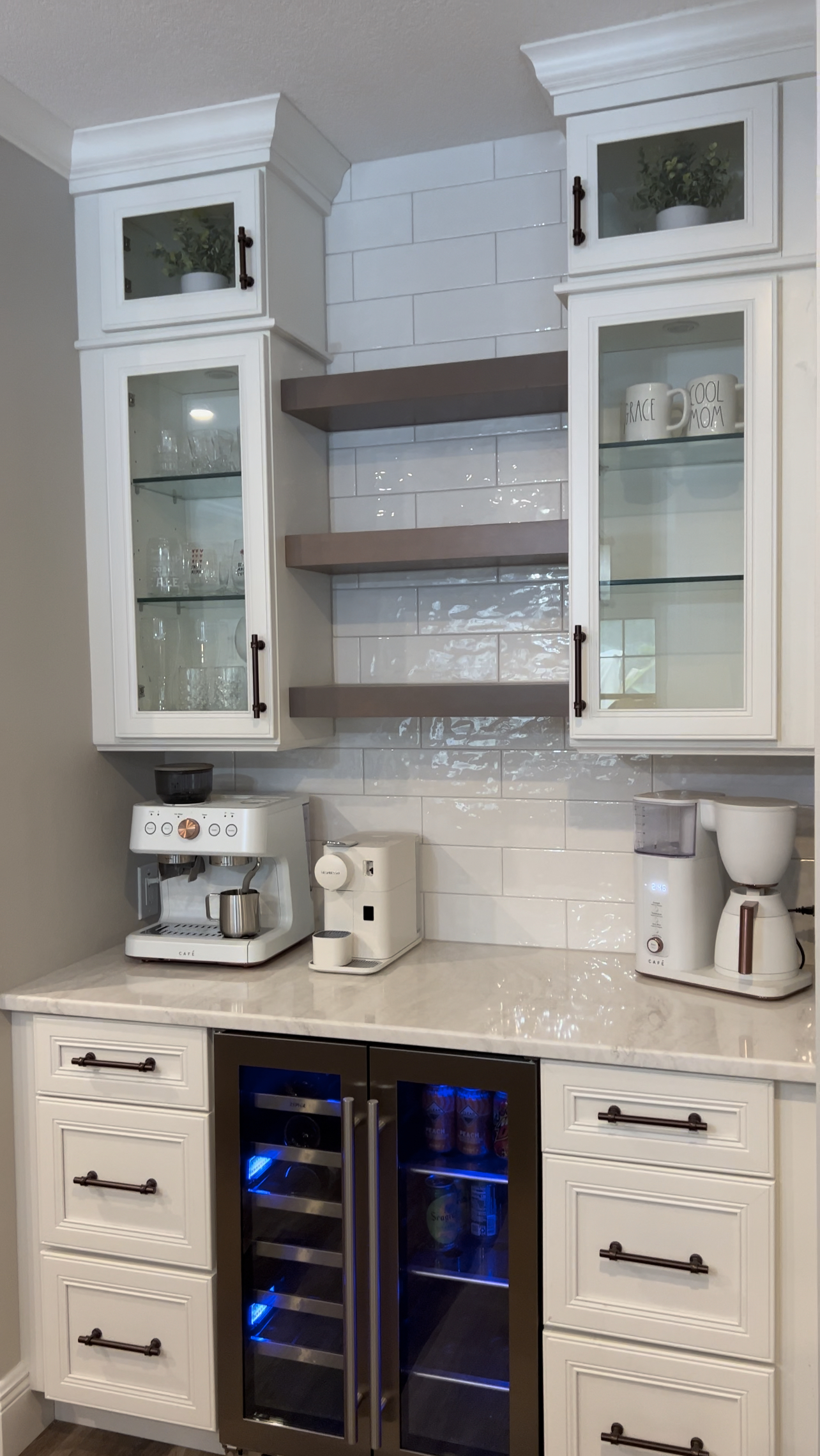 I know this post is all about the decor, but I want to touch on the appliances in this bar area. They are by far, some of the most used in our kitchen. The Zephyr wine and beverage cooler has been one of my favorite additions! It's dual temperature controlled so we can keep wine on one side while keeping the right side colder for sodas, creamer and the occasional sweet treat.
Our coffee and espresso makers have been so awesome to use! We use our cafe drip coffee maker multiple times a day! Our Nespresso machine has been a recent addition that we grabbed during the Black Friday sales and I've been LOVING it! It can make a variety of different drinks with or without frothed milk. One of my personal favorite features of our cafe espresso machine is the hot water function. I can't tell you how many times we've used just that to make a quick cup of tea or heat up water for oatmeal.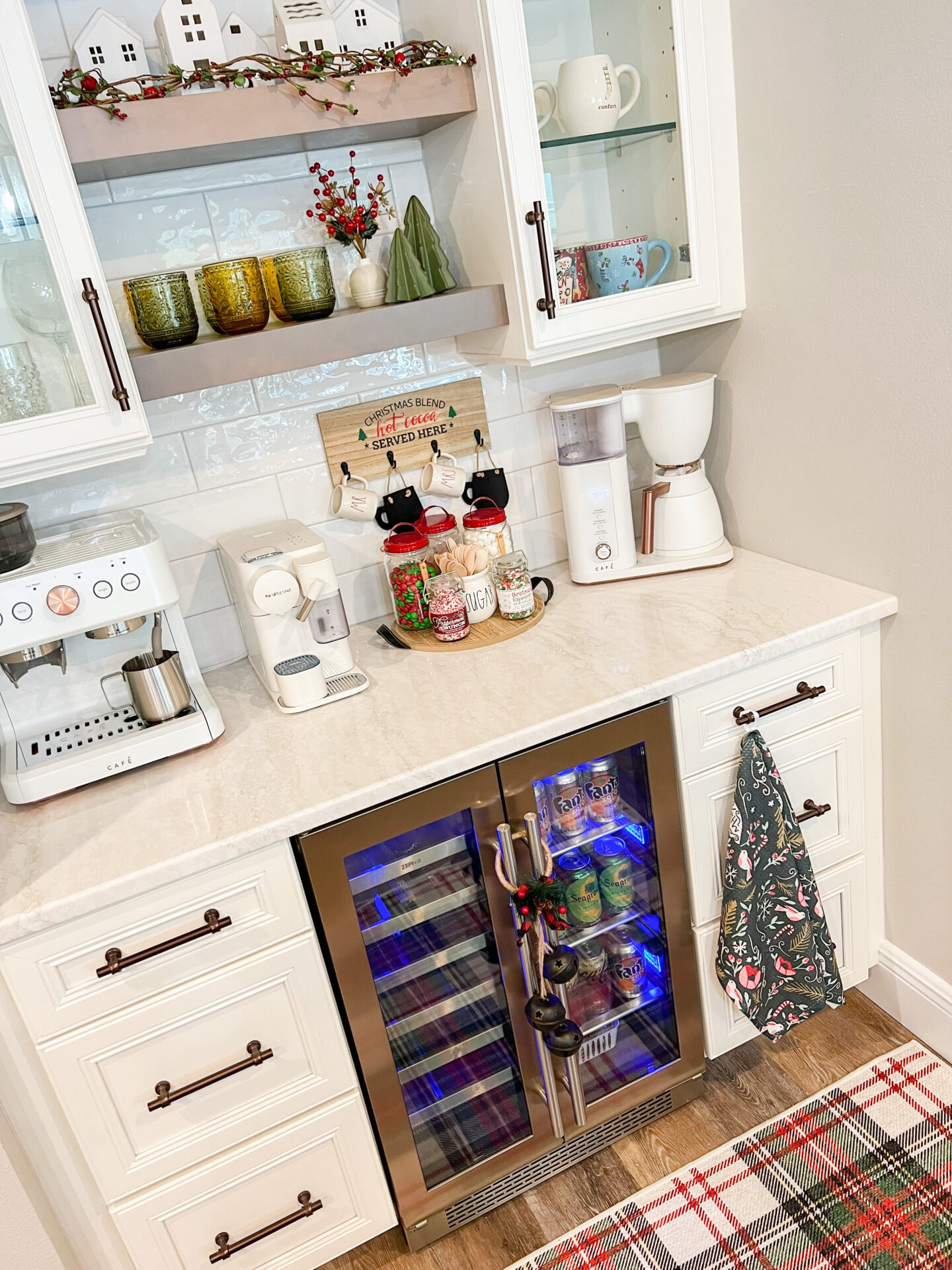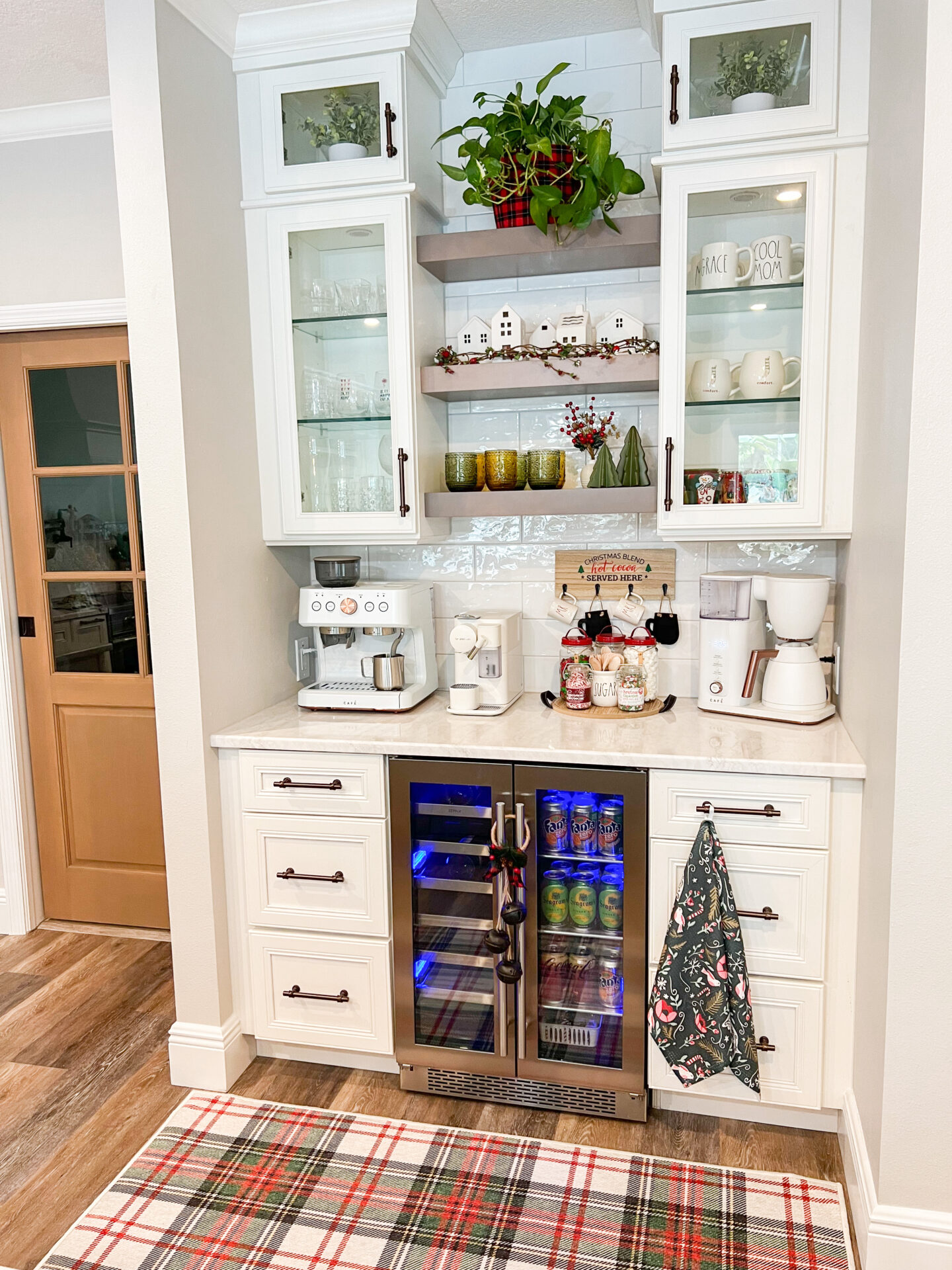 The Cocoa tray is something I look forward to setting out every year! This does not have to be fancy, huge or have 1 million toppings. Less is more! Keep it simple, easy to restock and fun for the kids to use. I grabbed almost everything you see here from the Target dollar spot. All in, I think I spent under $20 for the items I bought new this year. That's a win in my book!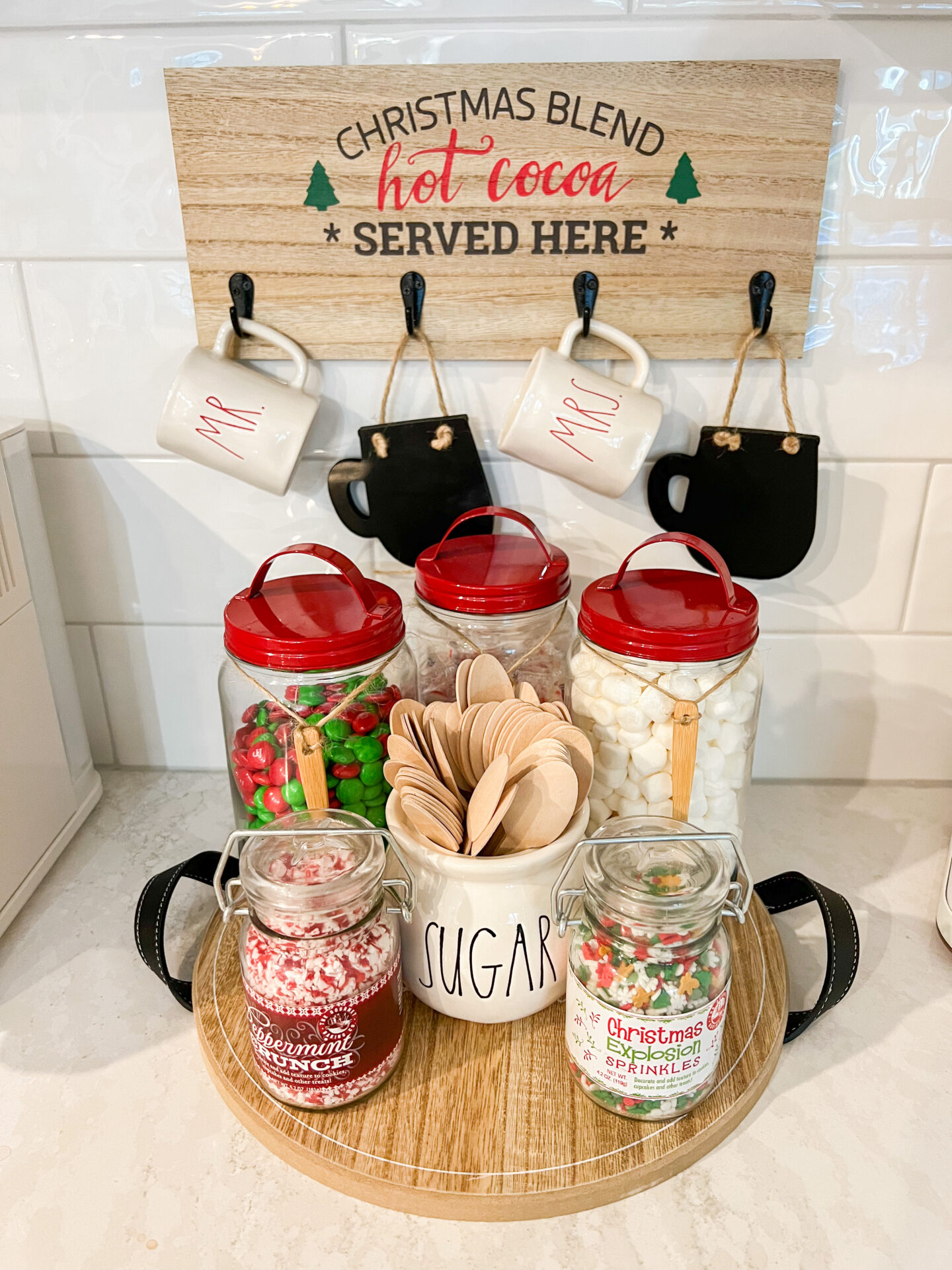 Floating shelves are so much fun to decorate but more challenging then I thought they would be. I was able to keep my pathos plant on the same top shelf and switched out the base to make it a little more festive. The white houses I already had in my collection from years prior and love how simply classic they look on the center row. One of the new items I purchased this year were the green ceramic trees from Target. They came in a few sizes and a perfect little touch! The amber and green glasses displayed we use daily. They are from a small shop called The Fox Mercantile and are so darling! My kids and I call them our "happy" cups!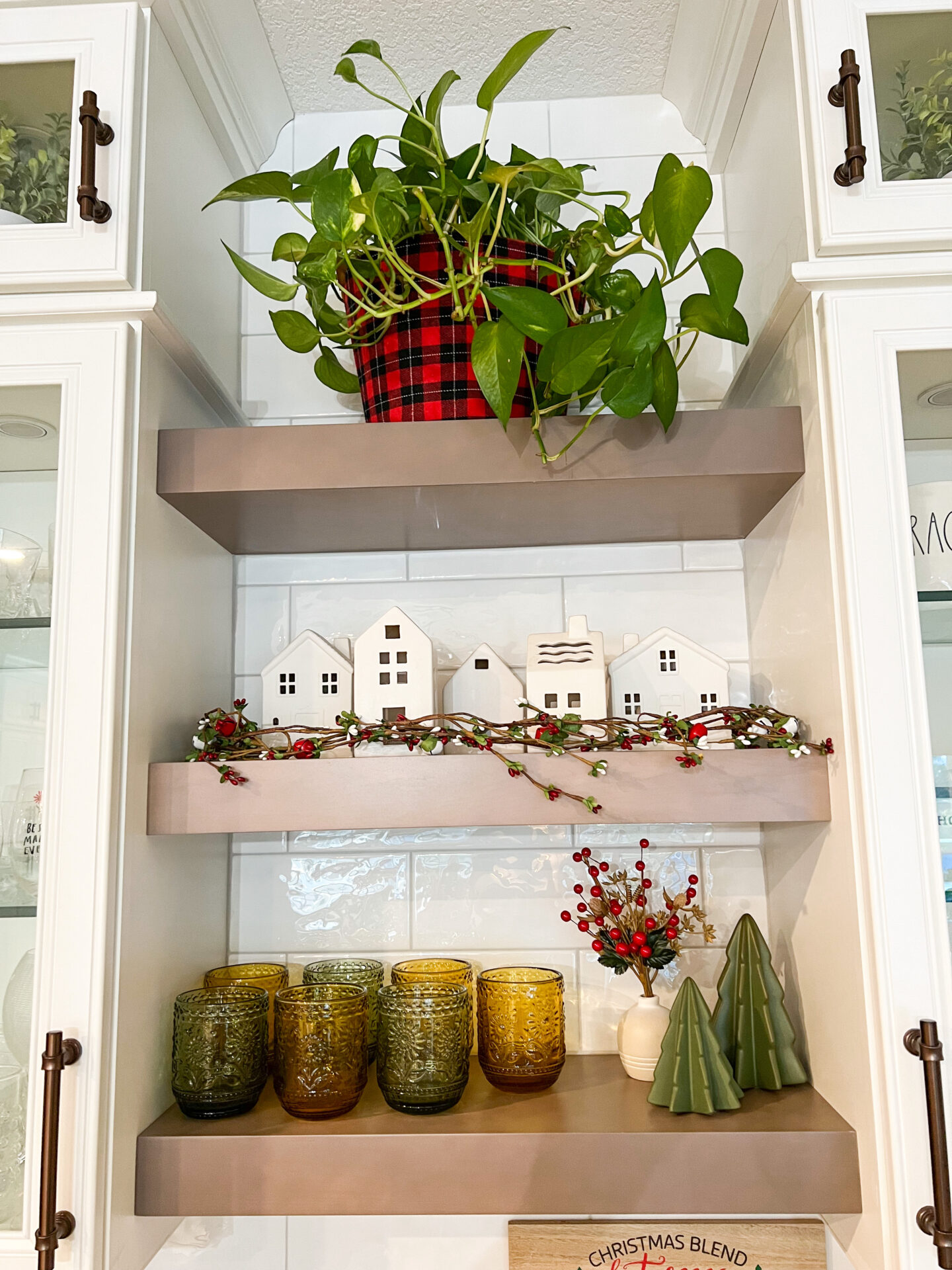 Lastly, two of my FAVORITE decor items that I always keep in rotation…my Ruggable rugs and Geometry House Kitchen towels. I couldn't recommend both of these brands enough!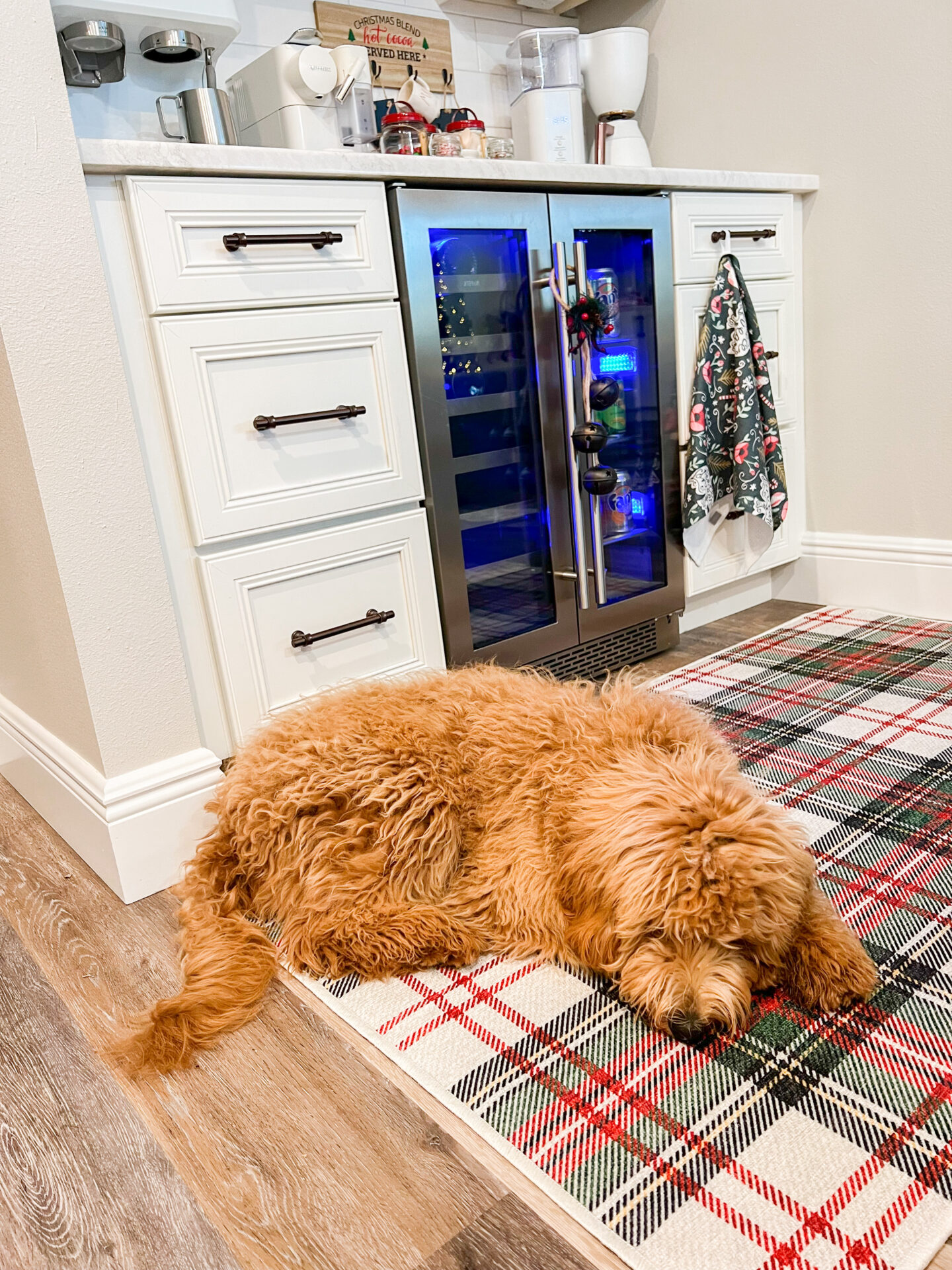 Ruggable rugs are machine washable rugs that can easily be switched out with the seasons. I have a few in my home and was sooooo excited to add this beautiful Christmas plaid cover to our collection this year. They come in a ton of different sizes! I have a few runners in the kitchen, front door rugs and a HUGE 8×10 rug in our living room. The quality is amazing and they are really easy to wash.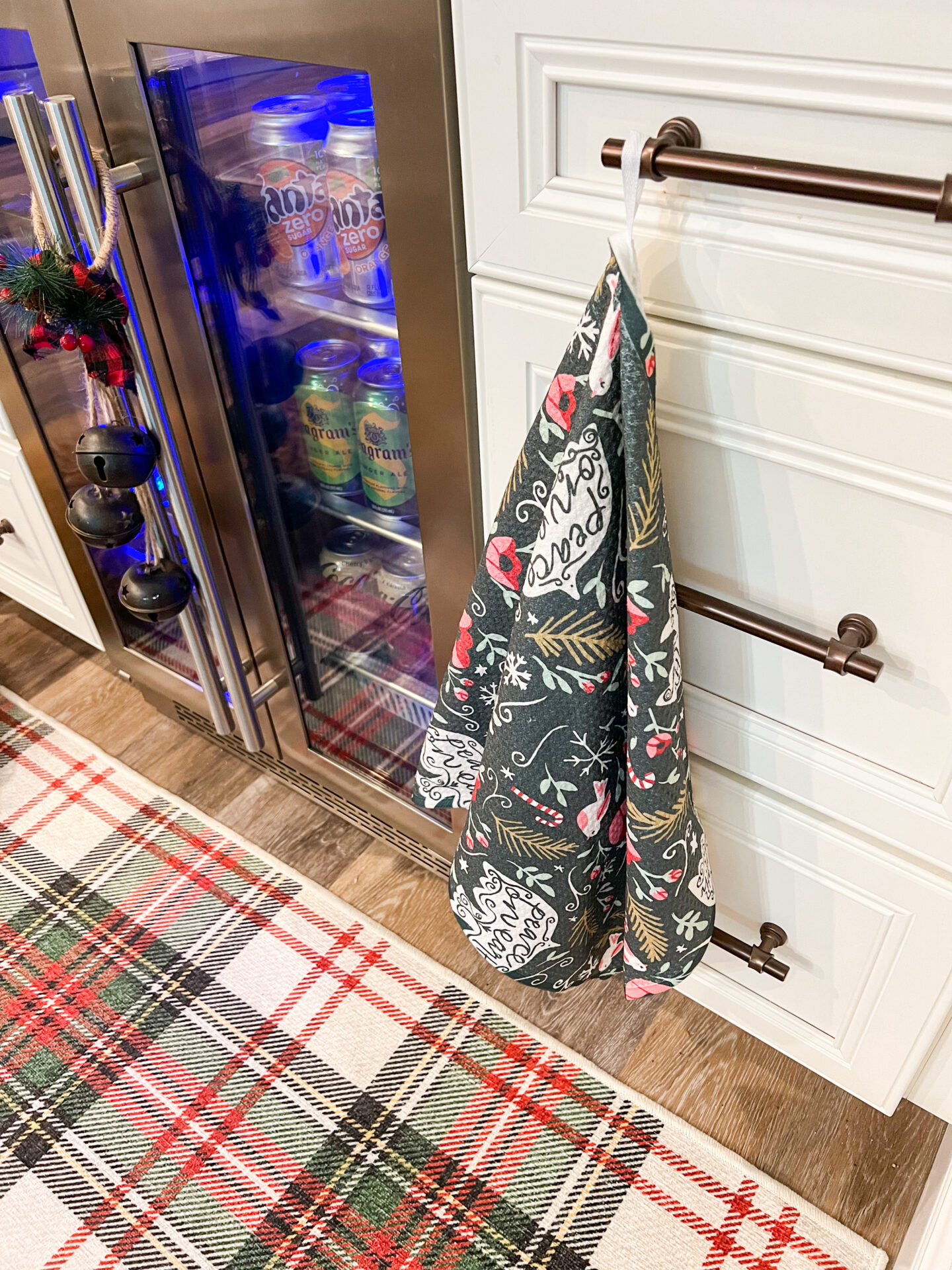 Geometry House towels are all we use in the kitchen. I love to change them out seasonally. The patterns and colors are beautiful! They wash up well, are the perfect size and have a hook to easily hang on kitchen or bathroom cabinets. You can use the code "gatormom15" for 15% off your purchase if you're wanting to grab some for yourself!
Alright, I think that does it for today's blog post! I hope it was helpful! Thank you so much for using any of my shopping links. Some of them may be affiliate links which means that I make a small commission on purchases. If you need a link and can't find it on this post, try HERE or feel free to reach out. I'm always happy to help!
Have the BEST day 🙂
Ashley