Recently my family and I took an end of summer road trip! We started here in Central Florida and made it all the way to my parents property in Virginia! We had a few fun stops along the way but total trip was almost 2 weeks! We made some fun memories for sure!
I brought a good handful of backpacks/totes/suitcase bags with us but I used this Lily Jade Madeline as my every day/seeing the sights bag. She was perfect!! The Old English is simply to die for! It's imperfect, just like leather should be in my opinion, and crazy soft. The multiple carry options made it really easy for me to throw over my shoulder and go.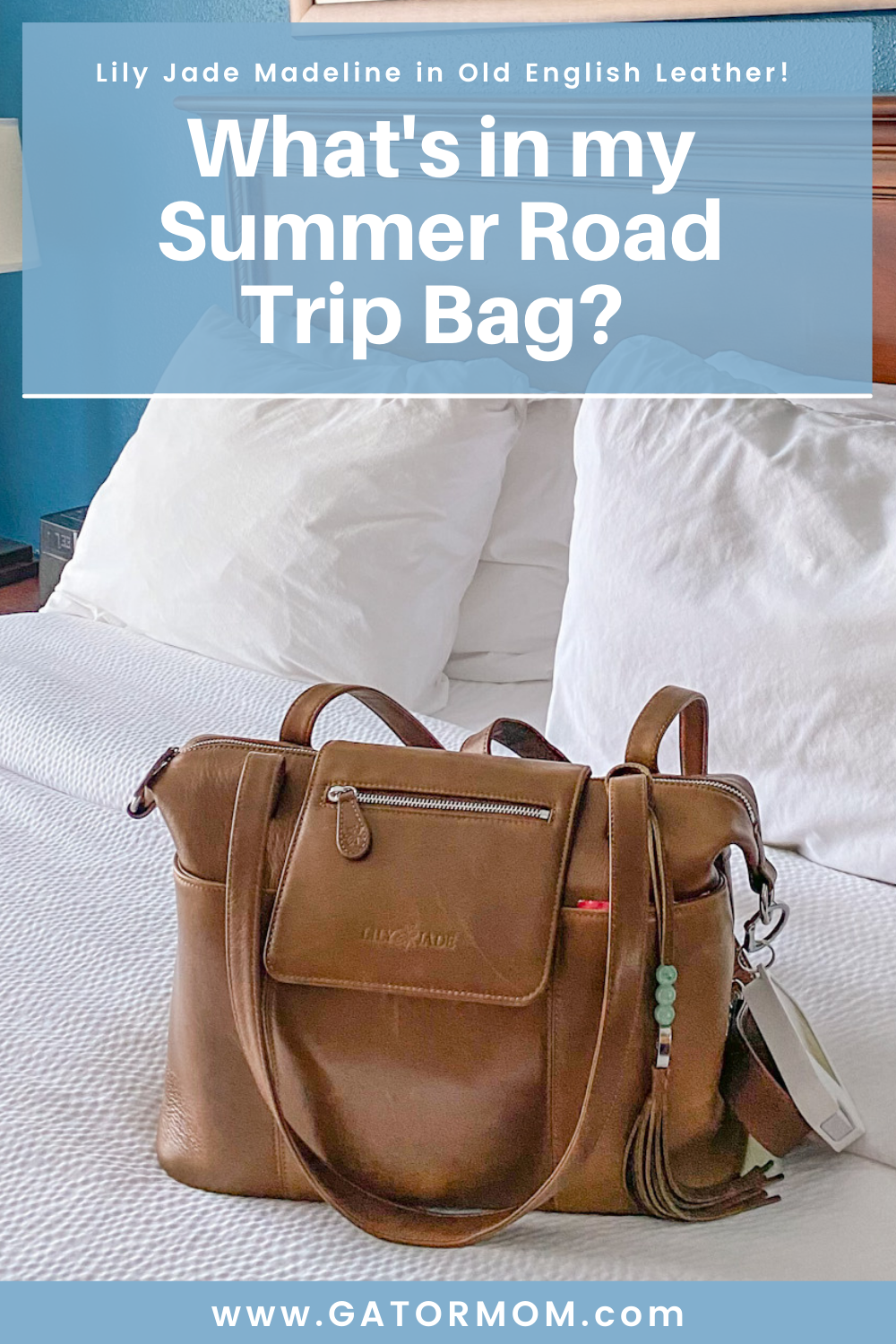 *A BIG thanks to Lily Jade for sending over this gorgeous Madeline for me to pack up for our end of summer road trip! As a disclaimer, links to products listed below may be affiliate links which pay me a small commission when you shop. As always, all opinions are honest and 100% my own 🙂 I truly appreciate each and every one of you that shop through my links…it helps support my little space here on the internet!
Shop the Lily Jade Madeline and all things Lily Jade HERE
Shopping links to items mentioned in today's video:
I think that does it for today's video! Looking for a product not listed above? Try HERE and shop some of my favorite things. As always, feel free to shoot me a message if I can help 🙂
Have the BEST day!
Ashley 🙂